Josh Gad Brings Macchio, Zabka, and Shue Back Together for Karate Kid Reunion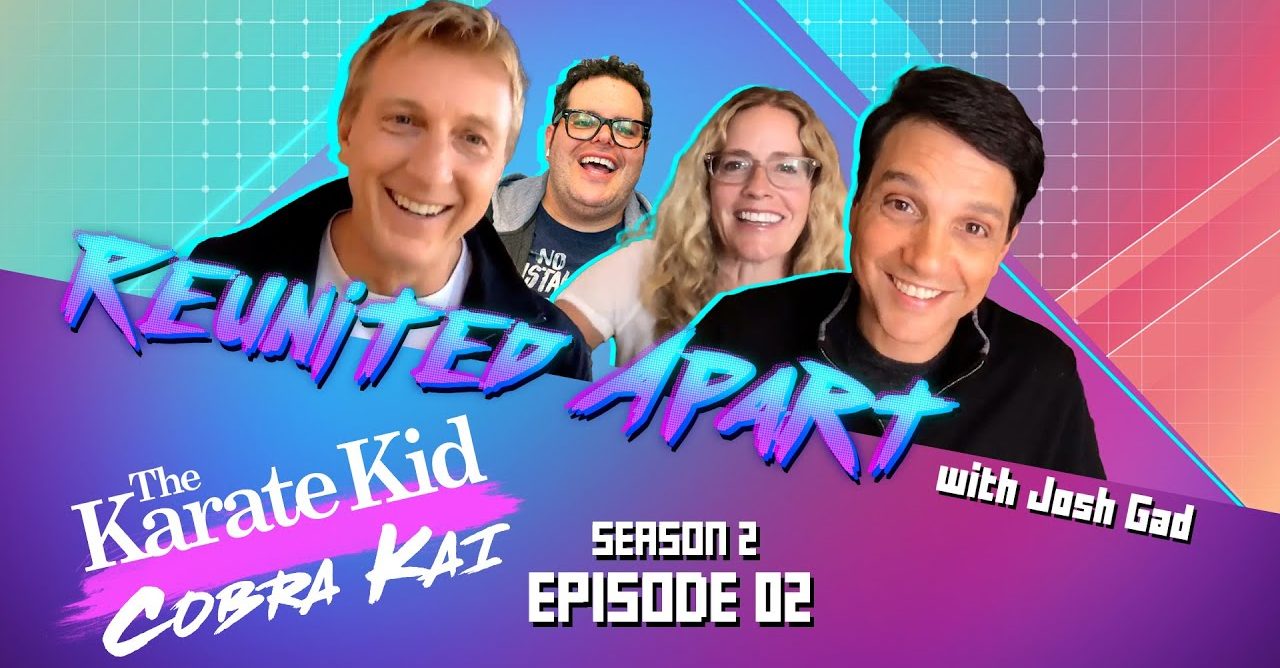 At the start of quarantine, everybody's favorite talking snowman, Josh Gad, created a YouTube series called "Reunited Apart." In this series, he brought together the casts of some classic movies, like Goonies, Ghostbusters, Back to the Future, the Lord of the Rings, and more.
They were fun trips down memory lane, both for the cast members and the viewers.
A few of those specials featured what may be the best chance we have for an actual reunion. That's certainly true for the Back to the Future team! But Ghostbusters is having a redux, and Goonies has a show coming out soon – about remaking Goonies. Bizarre, I know. And Gad's latest special features the cast of another 80s classic that has had a recent revival: The Karate Kid.
Ralph Macchio and William Zabka, who star together in Netflix's Cobra Kai – season three – came together, a song with Gad and Elisabeth Shue (Ali with an I!), and other cast members from the classic flick to raise money for Action Against Hunger charity. They swapped stories about the making of the movie and paid tribute to late star Pat "Mr. Miyagi" Morita.
Check out the fun reunion: