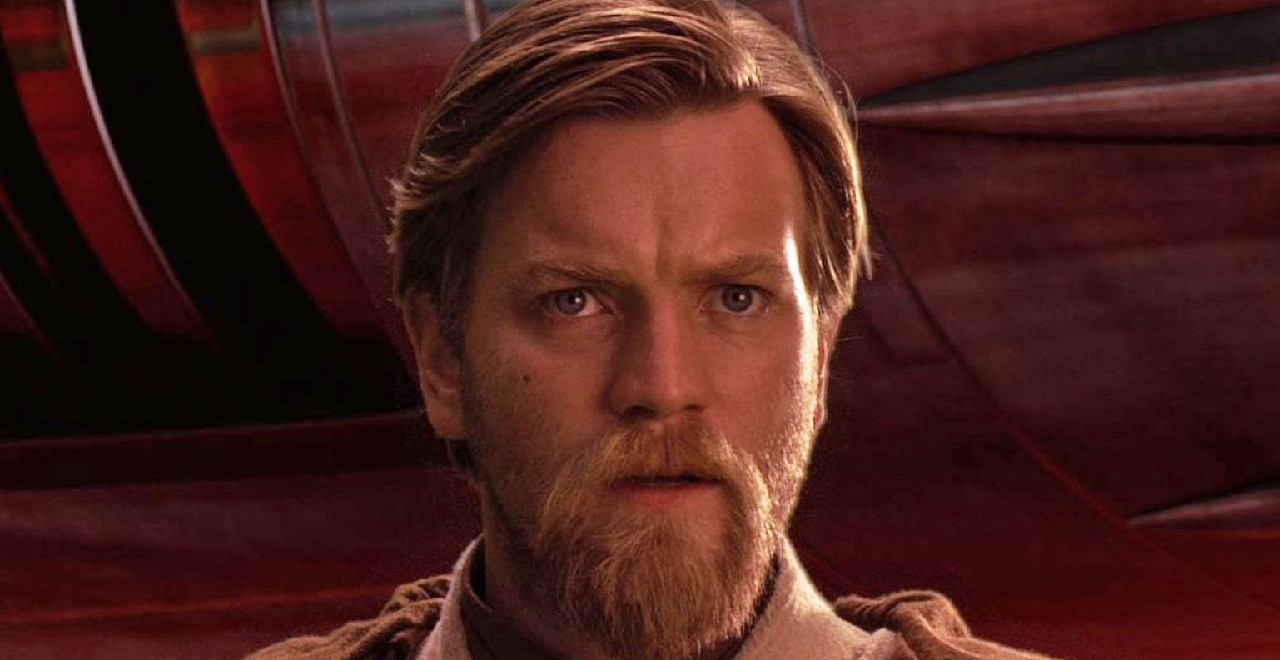 Credit: Lucasfilm/Disney
Obi-wan Kenobi is a beloved Star Wars character, some people even worship him. But no one loves him more than the man who played him in the prequels, Ewan McGregor. McGregor has been vocal about wanting to play Kenobi again and his wish was granted during Disney+'s explosion of Star Wars shows, as he got his own miniseries (more on that in a second). But, that may not be all, as ANOTHER Star Wars show is reportedly adding McGregor to the mix as a recurring character. We may be getting more Kenobi than we bargained for.
According to several reports, McGregor will be bringing his Jedi master to "Andor", the Star Wars spin-off featuring Diego Luna's Rebel Alliance pilot/intelligence officer, first introduced in the smash hit "Rogue One." With Kenobi in the mix, it gives rise to the theory that Andor will be exploring the early days of the Rebel Alliance, giving the standout spy a ton of territory to explore, especially if he crosses paths (or teams up) with one of the most notorious Jedi Knights still standing.
EXCLUSIVE: Obi-Wan Kenobi set to make an appearance in #Andor on #DisneyPlus: https://t.co/xfDeDPhJdK

— The Illuminerdi (@The_Illuminerdi) March 3, 2021
Another possibility is a timeline much closer to Rogue One, and therefore much closer to A New Hope, but that would require a much different Kenobi (he was an ancient Alec Guinness by the time R2D2 returned to Tattoine). So let's hope we get more of the younger Kenobi, with a lot more room for the story to grow. The reports also indicate that Rosario Dawson could be bringing her force-sensitive, former Jedi to the mix as Ahsoka Tano (after a kickass debut in The Mandalorian). She too has her own miniseries, so this could be Disney+s way to connect a few of them.
As for his own miniseries, Kenobi is picking up steam. McGregor said in a recent interview that production on the show is officially kicking off this spring, and will debut on the streamer in 2022. We also know Hayden Christensen is coming back as Vader, which is truly incredible. We also know the show has cast Game of Thrones star Indira Varma, who played Ellaria Sand. Her role in Kenobi is unknown.
As for McGregor, he's excited to pick up the lightsaber again.
#EwanMcGregor chatted during Eddie's final marathon about the new #ObiWanKenobi project, #TheMandalorian series and #StarWars filming. Use the force to donate and #MakeHumanityGreatAgain at https://t.co/8m60VqJ7vE – The Beekeepers pic.twitter.com/T21FGoCS2P

— Eddie Izzard (@eddieizzard) February 1, 2021
"I'm thrilled to get the chance to play him again," he said. "I've always felt there was a story between my ones and Alec Guinness' ones and that's what we're gonna do. It should be really interesting."
Fortunately for us, there may be more than just one story.