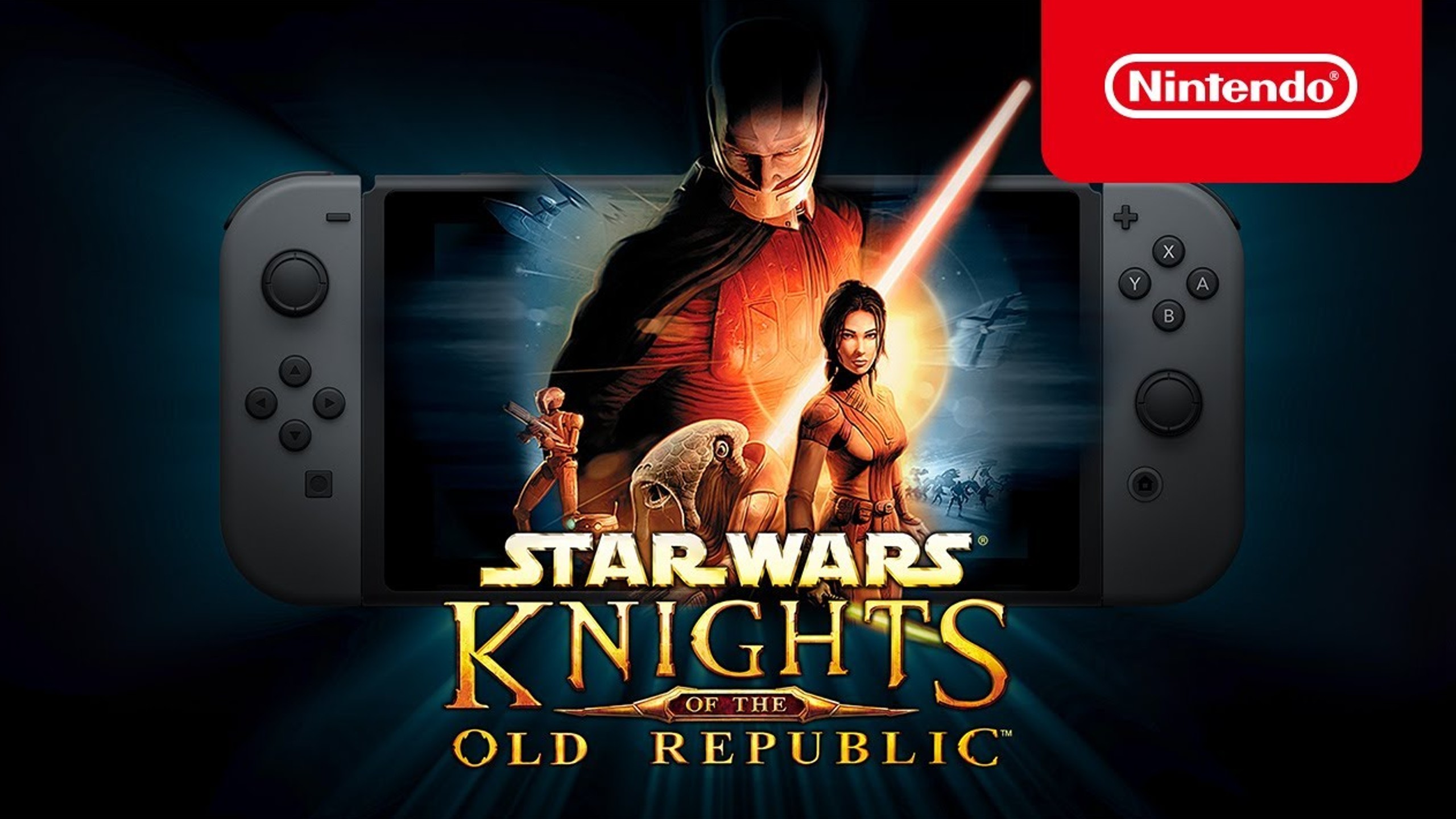 Credit: YouTube/Nintendo
While we all patiently wait for the release of the confirmed Star Wars: Knights of the Old Republic remake, I think it's a great time to revisit the original that started it all.
Star Wars: Knights of the Old Republic (originally only available on Xbox and PC) is now available digitally to purchase on the Nintendo Switch eShop for $14.99 USD. If you have fond memories of playing this classic, watch the launch trailer down below to really bring back all those nostalgic feelings.
The official description from Nintendo's website reads:
"Four thousand years before the Galactic Empire, hundreds of Jedi Knights have fallen in battle against the ruthless Sith and you are the last hope of the Jedi Order. Can you master the awesome power of the Force and save the Republic? Or will you fall to the lure of the dark side?"
If you've never played Star Wars: Knights of the Old Republic before, I'd say give it a chance. The graphics and gameplay might be dated now, but the storyline is still epic, and building up your own ship and party of playable characters will always be a blast. Being able to pick between the Light or Dark Side of the Force was groundbreaking at the time, but now you can make those intense decisions while sitting on the toilet or lying in your bed. Does life get any better than that?
If you still need convincing, feel free to check out our Top 10 Star Wars Games of All Time voted by The Dad Gaming Community list. It's pretty much the definitive list for best Star Wars games, and you can see where Knights of the Old Republic proudly sits.