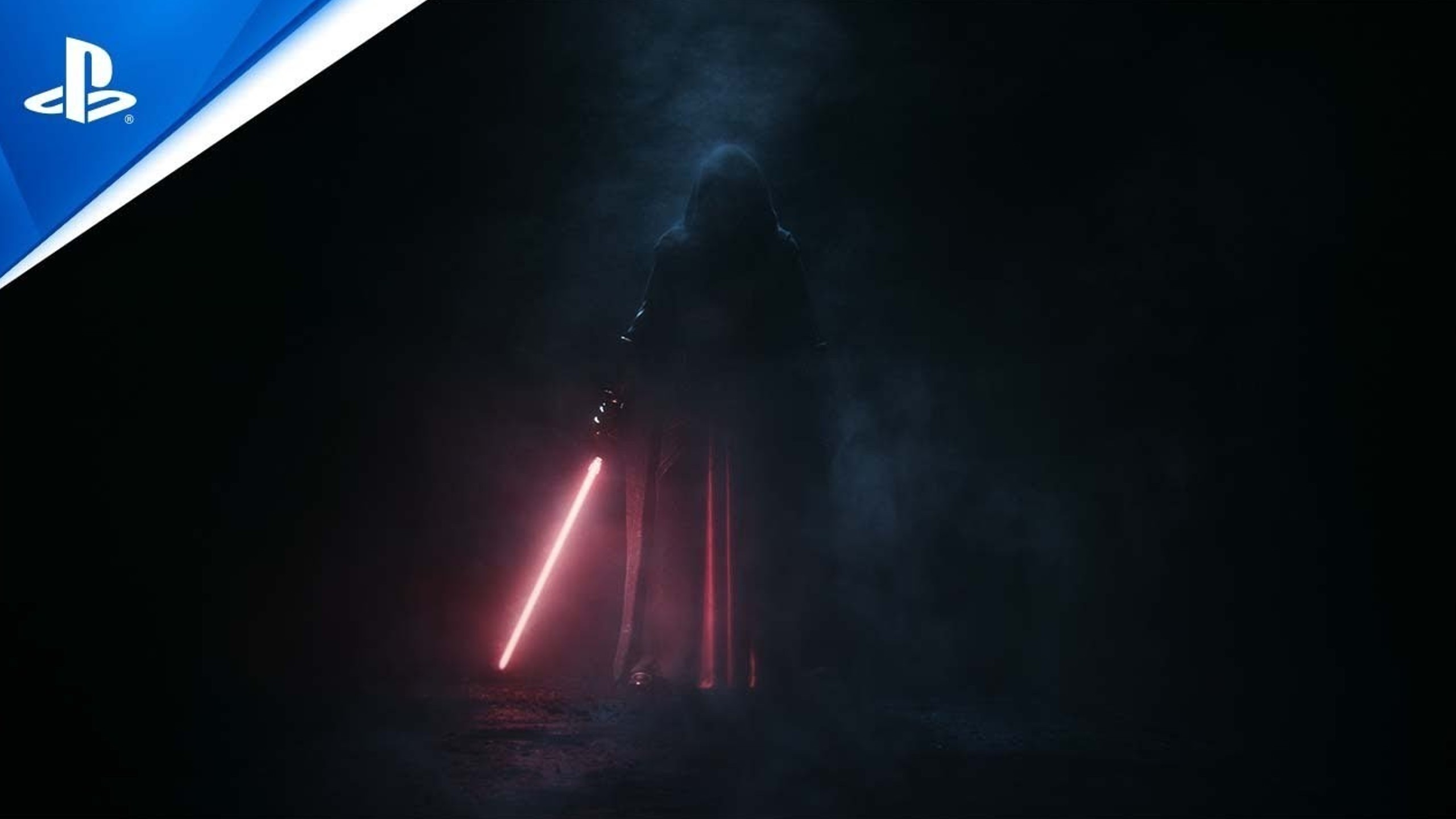 Credit: Youtube/Playstation
It's happening!
After what was known to be just a rumor, PlayStation confirmed during their 2021 showcase today that there is indeed a Knights of the Old Republic remake, and it's launching exclusively on PS5.
The teaser trailer is extremely brief, but will definitely give you goosebumps. Star Wars: Knights of the Old Republic is a classic and I can't wait to play it all updated and beautiful. The original was only released on Xbox and featured an epic storyline that changed depending on how you responded during conversations. You could align yourself with the Light or Dark Side of the Force, and become a savior or villain. I know these gameplay elements are pretty common nowadays, but back then, this was all new and exciting stuff, especially for Star Wars fans. There was a sequel released in 2004, but fans have been clamoring for a proper third game in the series for years now. While a new story would be nice, it looks like we're getting treated to a remake of the first KOTOR instead.
Developer Aspyr will once again be handling development of the new remaster, rebuilding the game "from the ground up". Aspyr is also responsible for the remakes of Star Wars: Republic Commando and Star Wars: Jedi Outcast as well. Since this is being built from the ground up, I wonder if this remake will retain the turn-based combat of the original, or if it will go in a more action-oriented direction like the Final Fantasy 7 Remake went. Hopefully we'll find out more on the gameplay side of things soon.
No word yet on if or when it will be releasing on other consoles (I assume it will at some point) but as for right now, Playstation said in a blog post that it's going to launch exclusively on PS5 and PC. This means Playstation fans can get hyped, because we've never seen Knights of the Old Republic on a Sony console before.