The "Man Reunites With Donkey" Video You Didn't Know You Needed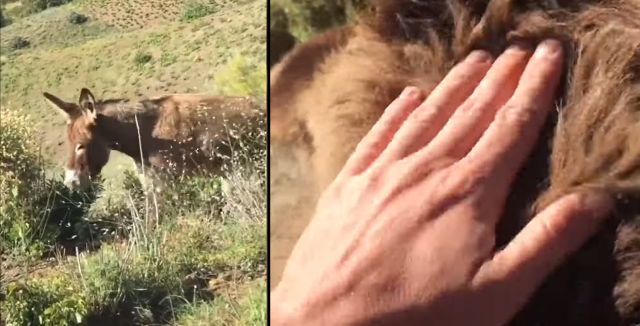 We've seen our fair share of heartwarming reunions in the era of COVID-19. The cast of Fresh Prince came together for an appearance on Will Smith's Snapchat show. Dan Harmon hosted a Community table read fundraiser. The gang from Back to the Future and Goonies reunited virtually.
But none of 2020's nostalgia-fueled reunions will tug at your heartstrings quite like this one.
Meet Ismael Fernández. Ismael lives in Malaga, Spain, and has been on quarantine lockdown for the last two months. When restrictions loosened in recent weeks, he had but one order of business: a trip to his sister's, who'd been caring for his best friend, a donkey named Baldomera.
"Que pasa?" Ismael repeats, his voice quavering. Baldomera reciprocated with some overjoyed brays and whimpers in return. It's unbearably sweet. The video's in Spanish, but the affection on display certainly transcends all language barriers.
Watch their precious reunion right here:
Top that, Will and Jazz.