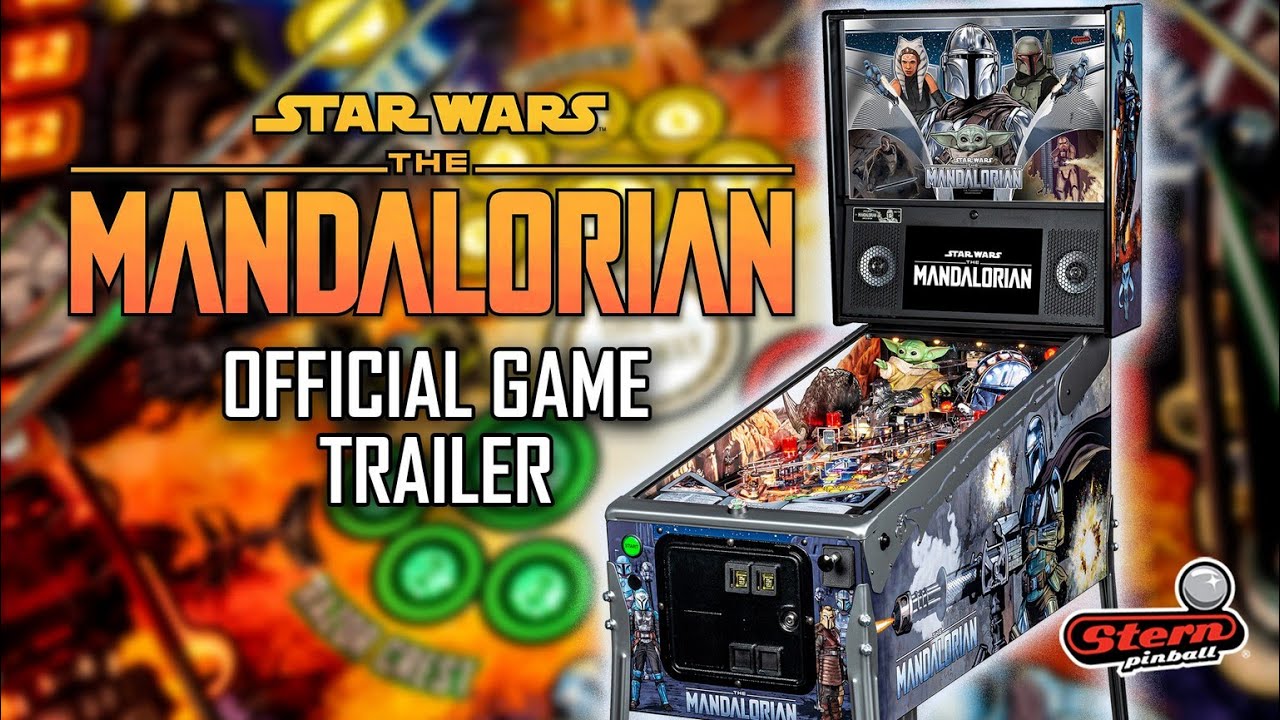 Credit: YouTube/Stern Pinball
All you Star Wars and pinball enthusiasts out there looking to fancy up your living space, look no further.  Stern Pinball has revealed their Star Wars: The Mandalorian Pinball Machines and they are beauties.  I have spoken.
Announced in a press release, this action-packed pinball quest will transport players to "a galaxy far, far away as they play as the Mandalorian, teaming up with key allies and protecting Grogu, while battling dangerous enemies and forces across their journey."
You can check out all the flashiness in the official game trailer to see how it looks and plays in action.
"Star Wars is timeless and our players have enjoyed every pinball machine reimagined by the iconic space saga," said Gary Stern, Chairman, and CEO of Stern Pinball, Inc. "Stern's new pinball machine, inspired by The Mandalorian, continues that tradition with an engaging and exciting story for an entirely new generation of fans around the world. Collaborating with Lucasfilm, we have brought all of the suspense, excitement, and action from the Star Wars galaxy into a one-of-a-kind pinball adventure perfect for any location or home game room."
As with most Stern releases, there will be three different versions of The Mandalorian pinball machine available for purchase: There's the Pro ($6,199 US), Premium ($7,799 US), and Limited Edition ($9,199).  I've put them in order down below for your viewing pleasure.
The press release also mentions various features that each machine comes packed with which include "a large custom sculpture of Grogu, authentic video and audio from seasons one and two, and exclusive custom speech performed by actor Carl Weathers (Greef Karga). The game includes the iconic title theme song by Ludwig Göransson and stunning hand-drawn artwork by Randy Martinez, one of today's most popular comic artists. "
According to Stern, there will only be 750 limited edition machines available. This version includes an exclusive full color mirrored backglass inspired by Beskar armor, custom cabinet artwork, custom high gloss powder-coated pinball armor, a custom autographed bottom arch, exclusive inside art blades, an upgraded audio system, and a Certificate of Authenticity.
I have to say it again but these look amazing.  I'd love to have any of these machines in my home, it might be time to start an arcade.  If you're interested in picking one up for yourself, you can head on over to SternPinball's official site for more info.