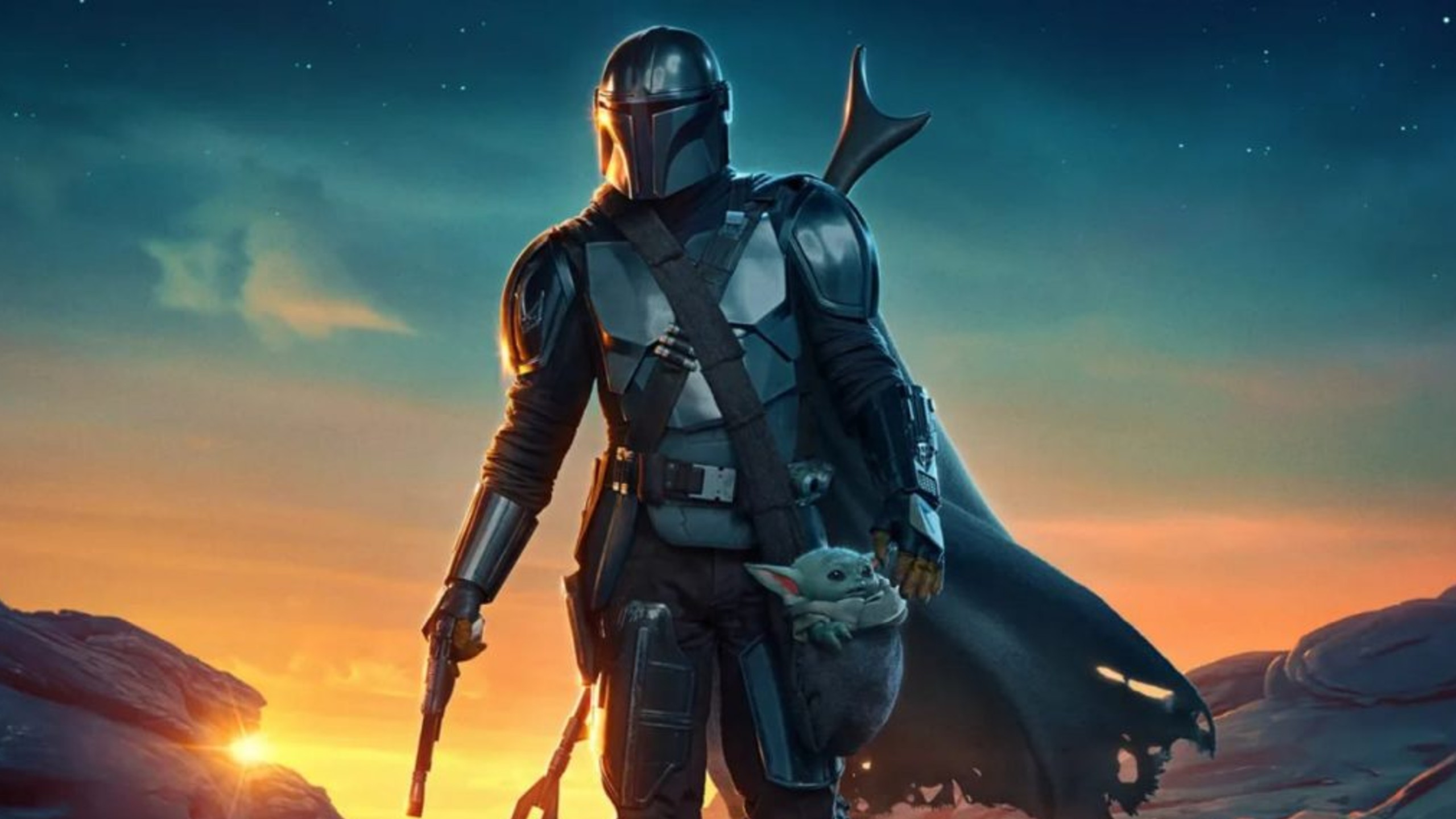 Credit: Disney
The Mandalorian is one of the best things to happen to the Star Wars franchise.  It's like series creator Jon Favreau captured lightning in a bottle, crafting something that mixes the best of the original trilogy with the best of the new.  With two successful seasons under its belt, The Mandalorian has cemented itself as a Star Wars powerhouse, and it looks like Disney knows that too.  Not one to just sit by and let something popular of theirs go to waste, The Mandalorian is everywhere, from toys, to even appearing in Fortnite Season 5.  Now, reports from a reliable insider are saying that there is an actual standalone Mandalorian game currently in development.
The news accidentally broke yesterday courtesy of Nick (@Shpeshal_Ed) on Twitter.  Nick had noticed in a photo of Xbox boss Phil Spencer that sitting on the shelf behind Spencer was a Mandalorian Funko Pop figure.  That might not seem like much, but Spencer has been known to leak information early via this shelf.  Before the Xbox Series X/S was announced, he had one of the systems just sitting up there behind him during video presentations.  Nick has now deleted the original tweet announcing the game (which I'll get into), but the internet remembers everything.
Looks like Microsoft might have a #Mandalorian game in the works.

This is according to both Jeff Grubb who pointed to a Mandalorian funk pop on Phil Spencer's shelf being a real hint and MrMattyPlays saying a Lucasfilm IP is being made by a Microsoft studio. #Xbox #GamePass pic.twitter.com/vbUBcSXRkh

— SMEGHEAD (@SeanSMEGHEAD) April 28, 2021
According to Nick, once he had seen this figurine in the background, he asked his source if it was real and if he could mention the game.
By the way. The Funko was in the last Phil's shelf pic. I personally never noticed it the first time. But once I saw it this time I asked if I could mention the game and got the ok.

— Nick (@Shpeshal_Ed) April 28, 2021
Here's where things get dicey though.  It turns out that's not a Mandalorian figurine in the background.
Ok, so liiiiittle bit of a whoopsie. Yeah, there's going to be a Mando game. But um…that's apparently not a Mando Funko. I might have just said something I wasn't supposed to yet. Hoping I didn't just burn my source. Got some apologising to do.

— Nick (@Shpeshal_Ed) April 29, 2021
What this means is Nick may have inadvertently found out there was a Mando game, just by assuming Spencer was being sneaky.  This also means that since he shared the news of this Mandalorian game with the rest of the world, he may have burned a bridge with his source, since he probably didn't have permission to leak the news quite yet.  Yeah, I'd say that's definitely a whoopsie.
Unfortunately, that's all the information we have right now, but I really hope it's true.  If it followed the same gameplay structure as Star Wars Jedi: Fallen Order where you could pick and choose where you wanted to go and complete side-quests or bounty missions along with the main campaign, it could be something really special.  Throw in multiplayer so someone can be Mando and the other could be Boba Fett or Grogu and I'd pre-order it in a heartbeat.  Hopefully, with Star Wars Day (May 4th) approaching, we'll find out more on this game as well as the rumored KOTOR remake.