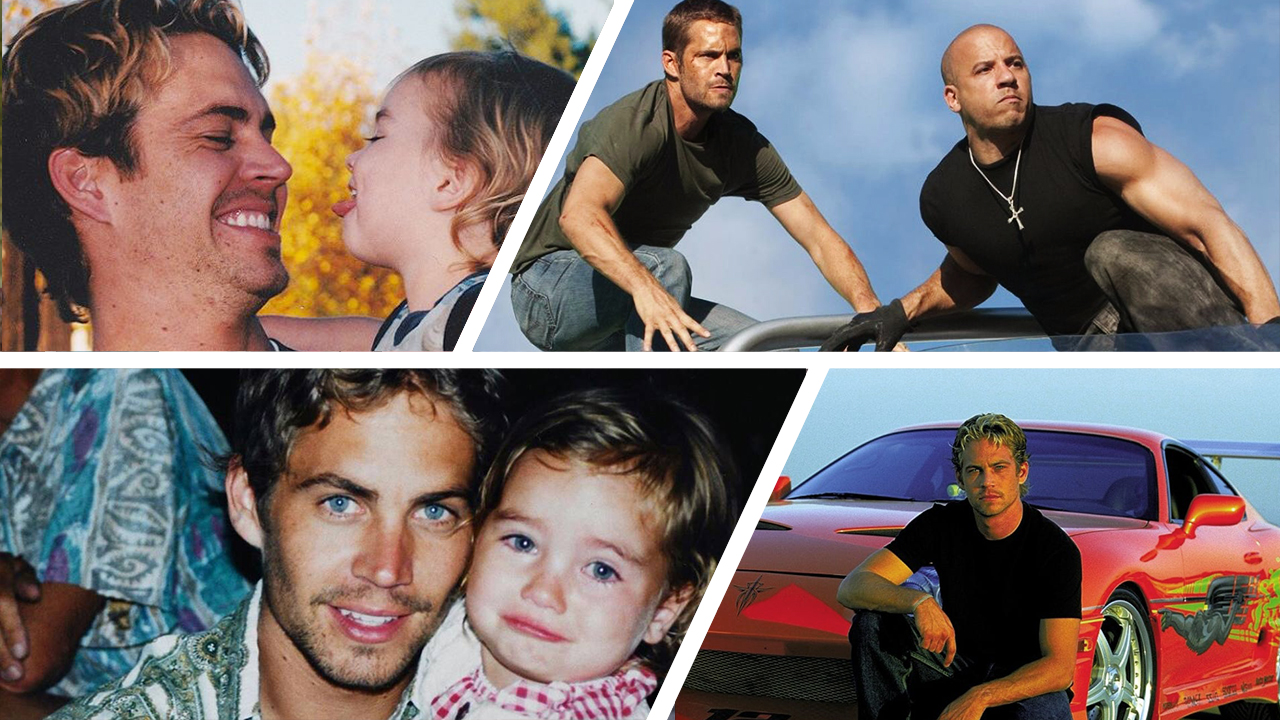 Credit: Paramount / Getty Images / courtesy of Meadow Walker
Today marks 7 years without Paul Walker: actor, humanitarian, Vin Diesel's other half — but most importantly, dad.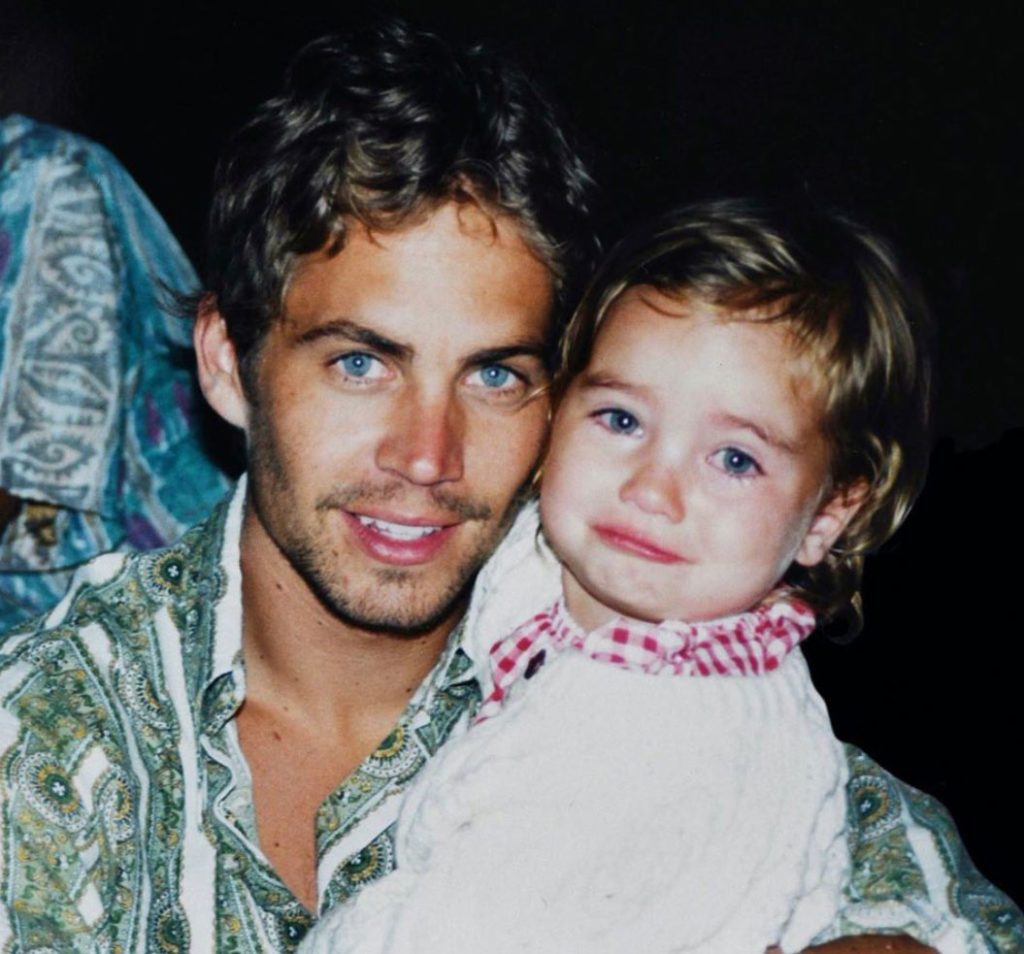 Paul died Nov. 30, 2013 at age 40 in a fatal car crash and he's been missed him every day since. Family and friends said goodbye in a private ceremony Dec. 14 that year, and later, at a public memorial, fans and friends revved their engines in honor of Paul.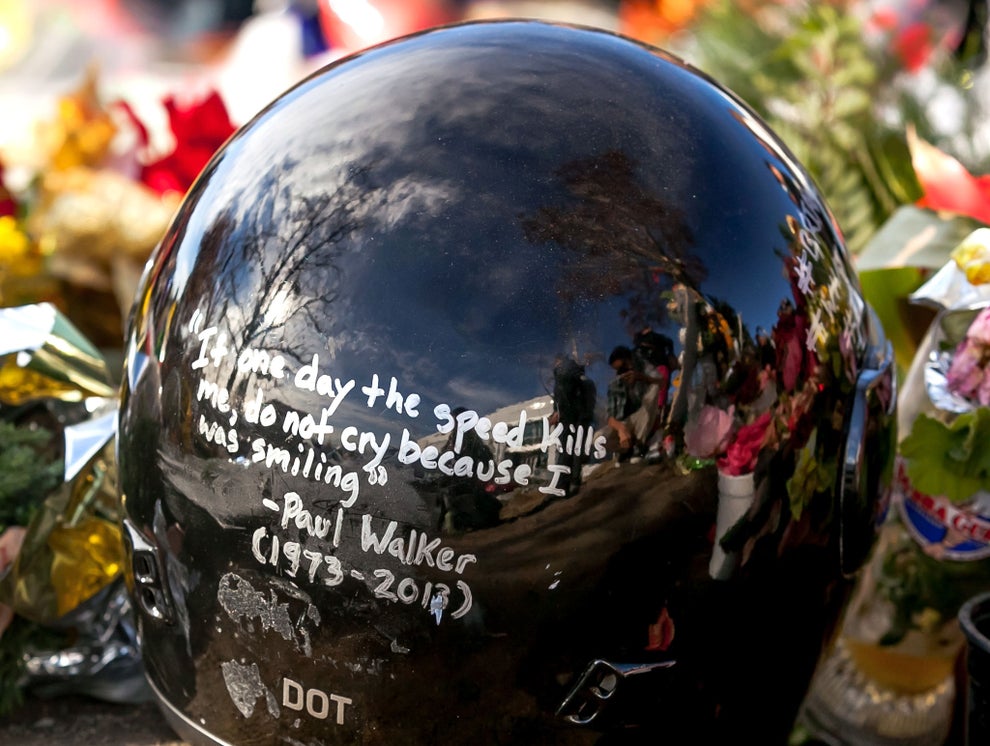 He left behind daughter Meadow Rain Walker, though in good hands: Vin Diesel, her godfather, and other Fast & Furious franchise stars remain close with Meadow today.
https://www.instagram.com/p/B4dywf1lHKd/?utm_source=ig_embed
Since then, Meadow, 21, has grown into a successful young woman, modeling professionally just like her paternal grandmother, Cheryl Crabtree Walker. She also regularly engages in social work and charity.
On what would have been Paul's 42nd birthday — when she was just 16 — Meadow expressed her wish to "share a piece of my father with the world" by establishing The Paul Walker Foundation, which aims to "serve as an enduring light of Paul's unique spirit, far reaching goals, and spontaneous goodwill."
https://www.instagram.com/p/7iVaRXNB-D/
The foundation awards grants and scholarships to students and researchers of marine biology, a field close to Paul's heart. Paul took community college courses in marine biology as a young twenty-something and had been hooked on studying marine life ever since.
In a role that combined his love for the big screen and marine biology, he starred in National Geographic Channel series Expedition Great White, later retitled Shark Men, in which he spent 11 days off the coast of Mexico tagging great white sharks. As part of the expedition, Paul got to contribute to taking measurements, gathering DNA samples, and fastening satellite tags to sharks for further study. We are also hoping he got to high-five a shark at some point, but this is just a dream of ours. We just hope the sharks appreciated Paul as much as we do.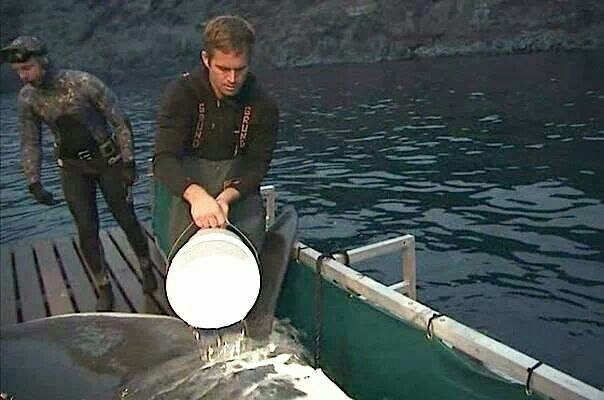 But if we go allllll the way back, we'll learn that our favorite speedster heartthrob (yes, dads are allowed to call other dads "heartthrobs") had been acting when he was still in diapers. That's right, this guy had more success at age two as a toddler than I've had in my whole life — by starring in a Pampers commercial.
Between then and the explosive success of the Fast & Furious franchise, Paul starred in favorites like Varsity Blues (1999), She's All That (1999), and The Skulls (2000).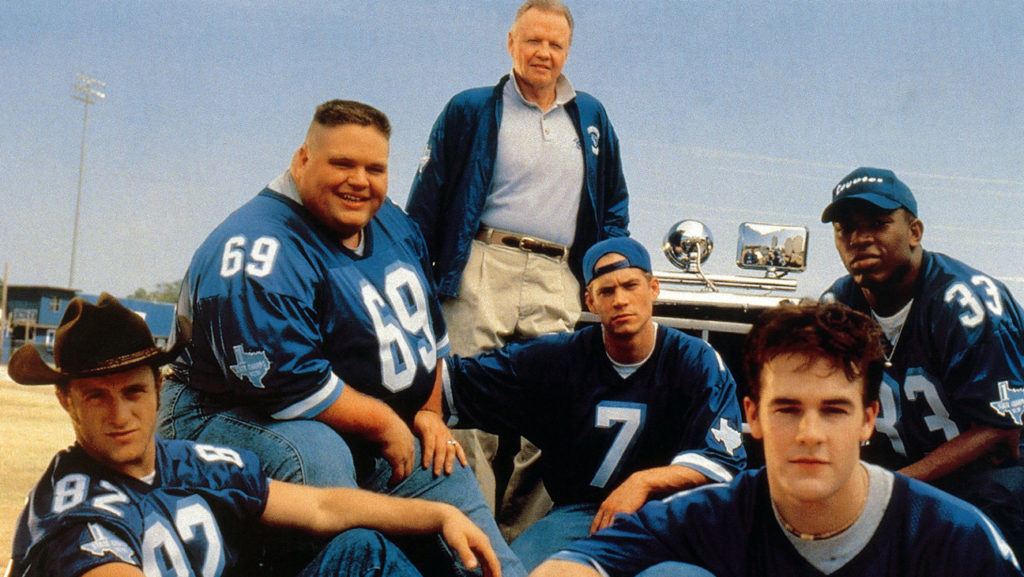 And then the magic happened: the first installment of the franchise that would catapult him to superstardom, The Fast and the Furious, emerged in 2001. With it, his friendships and lasting impact on costars Vin Diesel, Jordana Brewster, Tyrese Gibson (who appeared in 2 Fast 2 Furious in 2003), and Michelle Rodriguez.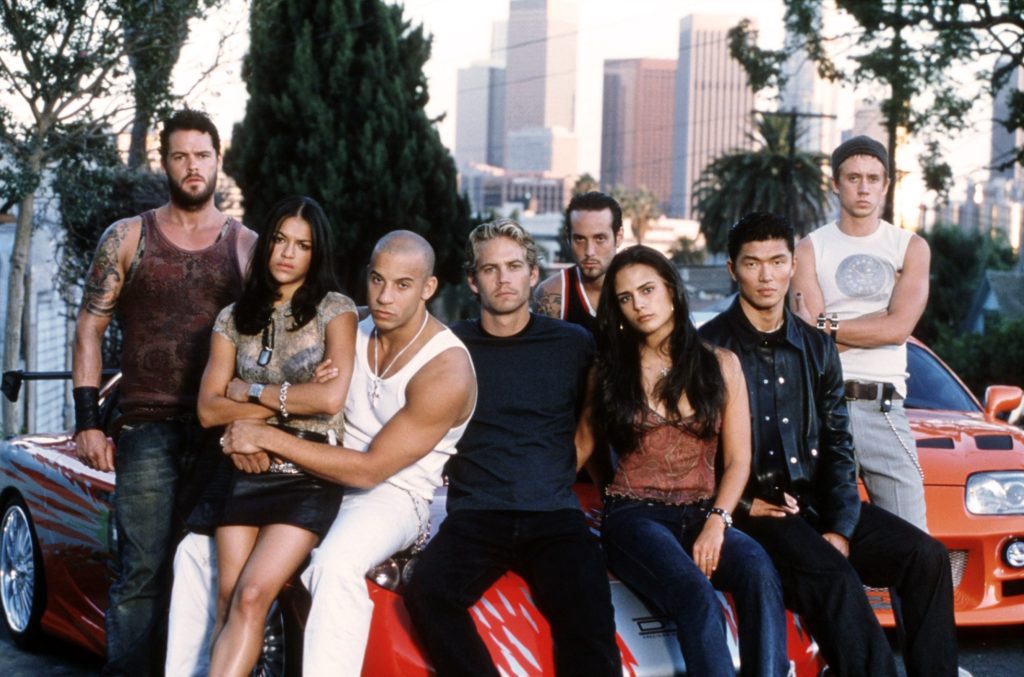 Paul would go on to star in 6 more films in the franchise. Paul died before the completion of filming for Furious 7 (2015), but amazingly, producers made it work. Along with some rewrites, their solution was to call Paul's brothers, Cody and Caleb, to stand in for Paul in uncompleted scenes. I know what you're thinking, at first this sounds batshit — but LOOK: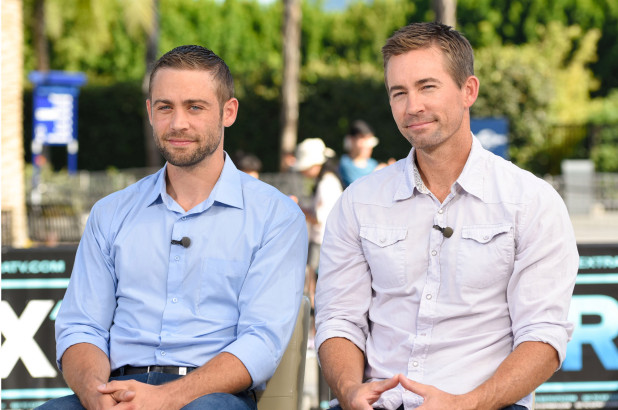 They are their mothers' sons. I haven't watched Furious 7 yet but maybe tonight's the night to do it and pour one out for Paul.
The end of Furious 7 featured Wiz Khalifa and Charlie Puth's song "See You Again," commissioned especially for the film's soundtrack as a tribute to Paul.
There will be at least 3 more installments to the franchise, and thankfully Caleb and Cody said they're open to helping out again, but things won't be quite the same without Paul.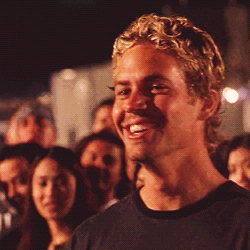 In 2015, Vin Diesel named his fourth child Pauline to honor Paul, because if making 7 movies together doesn't make you brothers for life, then what will? "There's no other person that I was thinking about as I was cutting this umbilical cord," said Vin. "I just thought, I knew he was there. I thought it was a way to keep his memory a part of my family, a part of my world." Meadow maintains a close relationship with Pauline and the rest of the Diesel family, which Vin considers her a part of.
https://www.instagram.com/p/B1xYBXzDT22/?utm_source=ig_embed
Our favorite thing about Paul walker? His brotherhood with fellow dad Vin Diesel. (Runners-up for favorite things: that he owned a collection of 30 cool as hell cars and that he earned a brown belt in Brazilian jiu-jitsu, plus a black belt posthumously.)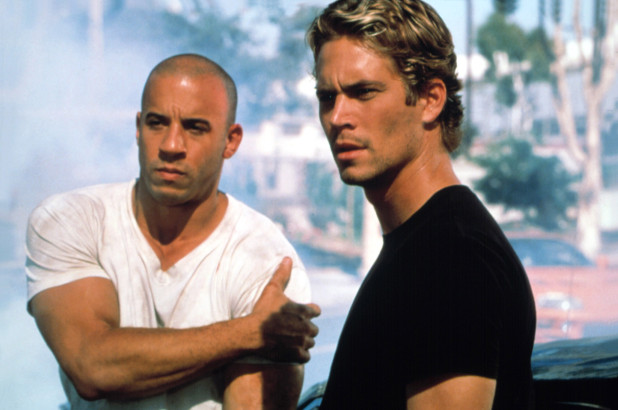 "Part of Paul's legacy lives through every frame that we shoot," said Vin, after explaining he promised Paul there would be an eight chapter of the series. "You are reminded of this angel that was so integral to this concept of brotherhood for our millennium," he said. "There's something beautiful about that. There's something celebratory about that."
And angel he was, truly. Outside of his inspiring, action-packed film career, it was clear that Paul gave a damn: about marine life, about family, about people in general. In 2010 he founded Reach Out Worldwide, a nonprofit charity that provided humanitarian aid to victims of the 2010 Haiti earthquake. He regularly visited and aided disaster-stricken areas until his death.
"If there's one good thing to come from any of this, it's that we can raise the charity's profile –that's what Paul would have wanted," Paul Walker Sr. said about Paul's death.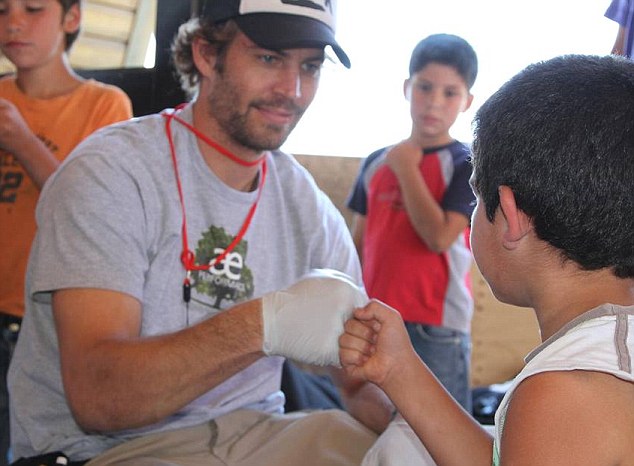 Paul's family and costars can be seen remembering him as a humanitarian, actor, brother, dad, and all-around exceptional human being in I Am Paul Walker, a 2018 documentary that honors his storied life.
Paul's legacy lives on through his Fast & Furious family, through his nonprofit charity, and through Meadow. Each year on his birthday and Father's Day, she celebrates her dad by sharing old videos and photos on Instagram. In one post, she shared an old home video of her surprising her dad and then wishing him a happy birthday. (Warning! Onion cutting ninjas have been spotted in your area.)
https://www.instagram.com/p/B-sc2HNj0mn/
If you want to honor a Real One, why not watch your favorite Fast & Furious installment with us today. Or perhaps you'll spend extra time admiring the marine life in your neighborhood pond when you go for a walk. Or you might simply tell your daughter you're proud of her. Just a few ideas for remembering, as Meadow calls him, "the most beautiful soul."
https://www.instagram.com/p/CFBcrEHDX9x/