Screentime: The Lego Movie – Building Something That Lasts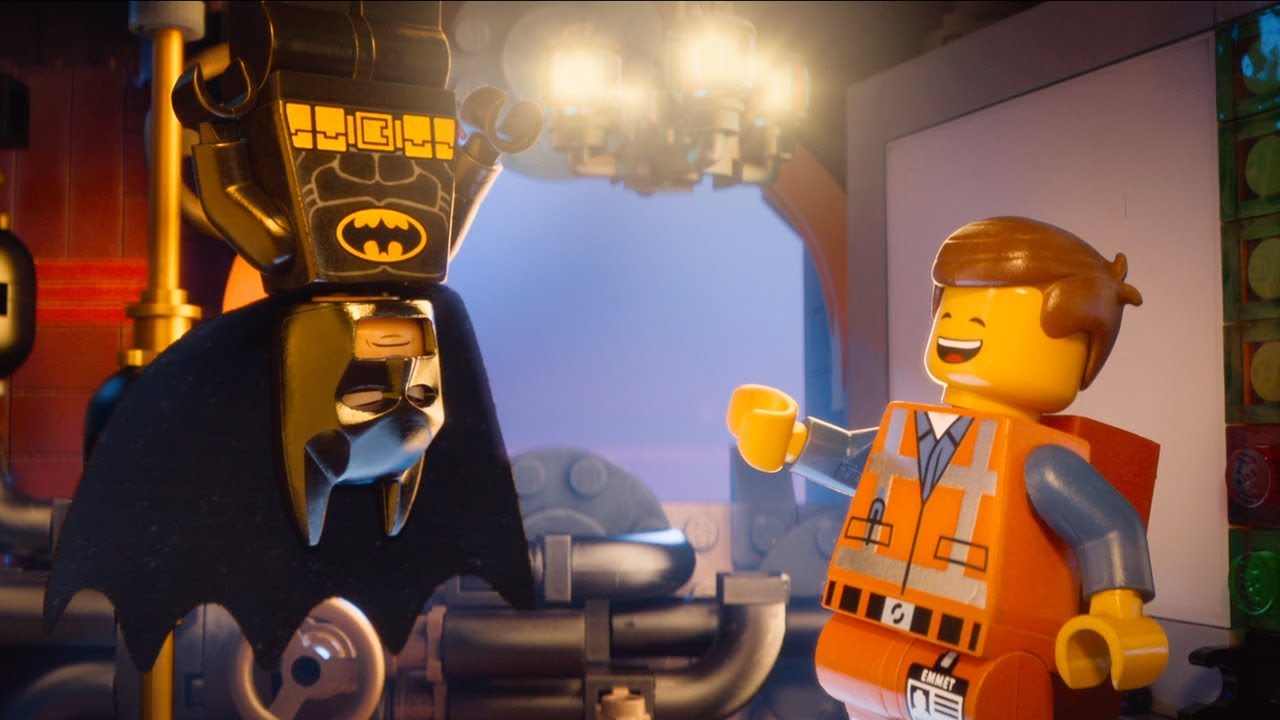 A Foregone Conclusion
For my final Screentime column, I wanted to talk about a movie that meant something to me personally. I considered picking something from my own childhood, maybe the first movie I saw in a cinema (Aladdin), or some obscurity that we just happened to own on VHS (1997's MouseTrap, for example). But this column isn't about looking back, about my own nostalgia. It's about what kids movies mean to me now. How I interpret them today, as a 30-year old in 2018. As a father. So instead, I want to talk about The Lego Movie.
The Lego Movie was always going to have a special place in my heart: It was created with me in mind. I've always been a huge Lego nerd, and a lot of my happiest memories as a child center around that Danish construction toy. The directors, Phil Lord & Chris Miller, know their audience and pepper the film with references to Lego ephemera old and new, general and specific. For me, the film mines nostalgia in way that's so precise as to feel personal. Many of the Lego sets that I grew up with are featured, and seeing details like the tiny break in Benny's helmet feel like I'm hearing the fragment of the theme song from a long-forgotten, but much-beloved show from my childhood.
For my daughter, the thrill comes not only in seeing the toy she loves to play with come to life, but also in seeing the mashup of culture that Lego's exhaustive brand relationships allows. Seeing Batman for the first time elicited a laugh from her, and every time he appeared on screen thereafter she would confidently inform me that "That's Batman" or "Batman's being silly."
Beyond Reference
This combination of general pop culture nostalgia and specific Lego fandom was enough to get me to buy a ticket way back in the halcyon days of 2014. Lord & Miller would have known this. Lego, backed by generations of devoted fans, was a pretty safe topic for a movie. That's why so many of these branded tie-ins are so bad. The product is already so popular there's no need to make the movie good. You sell tickets just based on the thing's existence. A lesser creative team would have taken this route. Play up the nostalgia, throw in as many simple gags, memes, and winking references as you can and call it a day.
That approach may get butts in seats, it may pay the bills, but it doesn't get people coming back. It doesn't make for a cultural experience that affects people, that elicits emotions, that lasts.
The reason movie studios can so easily leverage those cultural touchstones, the reason that we will buy a ticket for The Lego Movie simply because its The Lego Movie, is that these references are shorthand for something deeper, something more personal and more meaningful. Lord & Miller understood this, and understood why it was important. A Lego brick, or the Batman logo, or the Thundercats theme; these things are like snapshots, reminding us of memories and feelings we used to have. But their thin evocations pale in comparison with what we're searching for, which is to feel those feelings again.
It is obvious that Lord & Miller are, themselves, huge fans of Lego. They understand this longing. They understand that these trappings of memory are not enough. The simple fact that we all know and remember the shape & colors of a Lego minifig isn't enough. What truly binds us to these commonalities is the actions they evoke. The sight of a Lego brick brings to mind the action of building with it, the feel of it in your hands. So rather than simply show you the object of nostalgia, The Lego Movie places the act of building, the act that binds Lego fans across the world together, centrally not only in its narrative (more on that later) but into the way the film itself is constructed. Watching The Lego Movie is the nearest you can come to actually playing with Lego without, you know, actually playing with Lego.
This raises the movie beyond an act of mere reference. It is not just paying lip service to the things we love, but actively evoking them.
Building Something That Lasts
Most creators would be happy with this achievement, with turning a corporate exercise into an act of love, with transforming cynical reference, alchemy like, into passionate evocation. But Lord & Miller know that even this isn't enough. Playing on familiar brands & ideas was enough to summon an audience, elevating that reference into something deeper was enough to turn that audience into a fanbase. But in order to turn those fans into devotees, people who watch the film not once, but 183 times, people who do deep dives into the film's mythology, you need something more.
The films that last are the films inspire people, films that change the way people think, the way they feel. Films that say something.
Because while quick jokes or nostalgic brands or memes may make us smile, the media that stops us in our tracks, the media that we tell others about, the media that we return to again and again and again, are the films or TV shows or websites that present us with an idea we'd never considered before, an idea that scares us, an idea that changes how we look at the world, even just a little bit.
So Lord & Miller took the audience they built with their attention to detail, with their love of Lego, and they told us some things. They told us not only that "Chosen One" type stories (Harry Potter, The Matrix, Star Wars) are ridiculous and undramatic, but also the exact ways in which they are toxic. They told us that individualism is doomed to failure, but we still need to embrace each other's unique perspectives and talents. They told us that Lego and life is about ever-changing creation and innovation, not unbending rules and inflexible ideas. And they told us that we were playing with Lego wrong.
Think about that last one. They took a movie designed to appeal to 30-something nerds. The kind of guys who spent hundreds of dollars on a Lego Millenium Falcon to display in their home. They took a movie created with those specific guys in mind. And they used that movie to tell their audience they were wrong.
And their audience loved them for it.
Because what Lord & Miller understand is this: If you love something, be it Lego, or Paw Patrol, or your kids, you think about it a lot. You are passionate about it. And that passion means you cannot be neutral about it. You have strongly held opinions and beliefs, and you want to fight for those beliefs. And when you see someone else fighting, arguing passionately that Lego is to be built with, not to be displayed, you know that that person loves Lego too, just like you.
The Dad Upstairs
Of course, the Lego movie is about one more thing. One thing I didn't mention earlier. It's about being a parent. About playing with your kids and listening to them and embracing what makes them special and unique. Its about treating your kids with love and respect, like the little people they are, not the annoyance they can be.
Because Lego, like Kung Fu Panda and Spirit: Riding Free and Tangled and Frozen and Elf and The Muppets and How To Train Your Dragon and Moana and Trolls and The Wiggles and Winnie The Pooh and Paw Patrol and The Lego Movie, is for kids. That's what makes it so important. That's why its worth fighting for, and about. Because as a parent you want to build something that lasts. You want to instill your kid with passion and strength and love and hope. And media is one of the most powerful tools we can use to do that. Which makes it one of the most important things in the world.