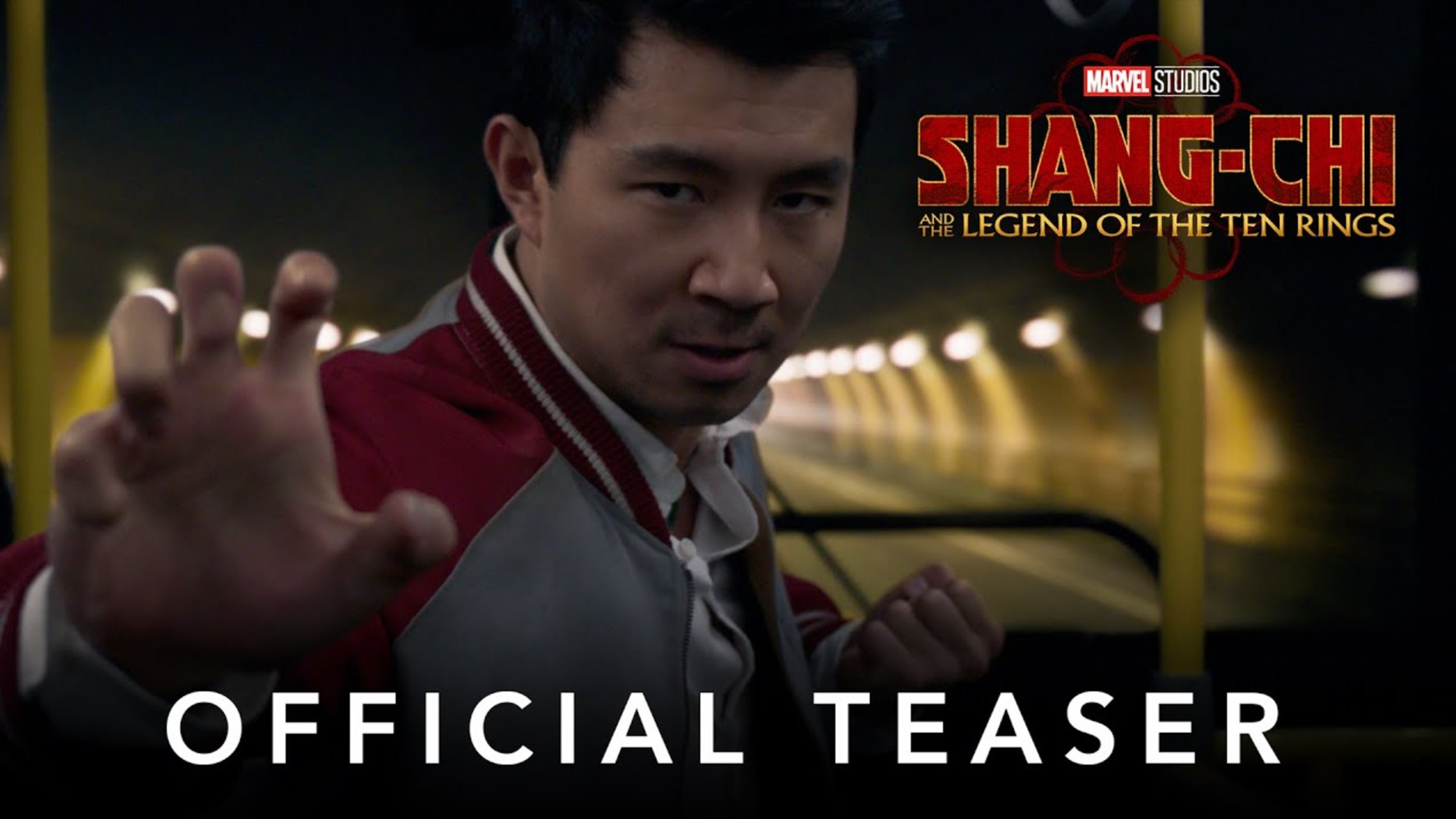 Credit: Youtube/Marvel Entertainment
In case you were wondering, it has been 658 days (but who's counting?) since the last Marvel movie released.  Crazy, right?  While the wait might have been too long for some fans, it looks like Marvel realizes that, and they're coming back big time in 2021.
This year,  we've got WandaVision, The Falcon and the Winter Soldier, and Loki (this June) on Disney+ so far.  That's just Marvel TV.  In the MCU film world, Black Widow will finally release simultaneously on the same day in theaters and on Disney+ this July.  You'd think that would be enough to please everyone, but Marvel Entertainment isn't stopping there.  This September, we'll see the big-screen debut of Shang-Chi, also known as the Master of Kung Fu.  Shang-Chi made his first Marvel comics appearance back in 1973.  Now, he will take the spotlight in the MCU's first Asian-led superhero film.
Shang-Chi is played by Chinese-Canadian actor Simu Liu (Kim's Convenience) and it turns out it's Liu's birthday today as well.  Not a bad way to celebrate the day you were born with the trailer for your big new film dropping the same day.  He seems pretty excited about it too.
GHUUFXDTGVXDFGHVCDDTGHUIKKBVCDSTYGHJHGGHHJBVGGFYFYGUBIH THIS IS THE BEST BIRTHDAY EVER!!!!!!!!!!!!!!!!!!!!!!!!!!!!!!!!! https://t.co/j1FD3Frpoo

— Simu Liu (@SimuLiu) April 19, 2021
What's really cool about the trailer (besides the awesome fight scenes) is Tony Leung plays Shang-Chi's father, Wenwu.  While this might not seem like anything, Wenwu is the proper holder of the Mandarin title.  This means he is the actual Mandarin, not the fake one Ben Kingsley played in Iron Man 3.  Wenwu is the leader of the Ten Rings and their existence in the MCU was first teased all the way back in the first Iron Man film.  They really started planting these story seeds early didn't they?
Shang-Chi and the Legend of the Ten Rings will release in theaters on September 3rd, 2021, but things can change.  We've seen movies delayed constantly since the pandemic began and movie theaters opening and closing make things even more problematic.  However, Disney & Marvel kept insisting Black Widow would only release in theaters, but now it's getting a same-day Disney+ Premium release.  Maybe we'll see the same thing happen for Shang-Chi, but who knows.  No matter how it releases though, I'm still really looking forward to it.