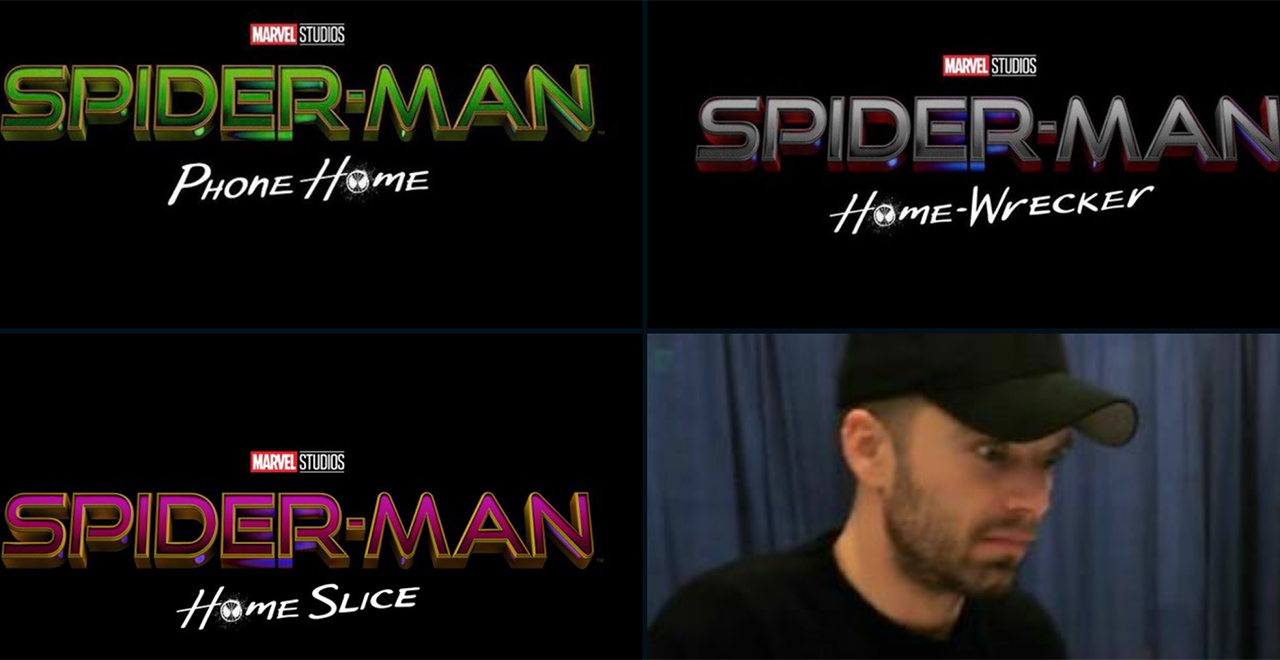 Credit: Twitter/Giuls2828
Over the past few months, there has been endless speculation about the future of the MCU. This extends from the movies that have been delayed by the pandemic, like Black Widow and Inhumans, and the TV universe that kicked off with WandaVision and its continuing surprises.
One of the most obsessed over properties is the forthcoming Spider-Man 3 movie, which may or may not dive deep into the multiverse. The rumors have been flying about Tom Holland's third (and final) feature film as Peter Parker, from Dr. Strange's role (the wizard also has a multiverse-focused sequel in production) to the potential appearance of characters from other studio Spideys, like Jamie Foxx's Electro and both Tobey Maguire's and Andrew Garfield's Spider-mans (Spider-men?).
Now that speculation has extended to the film's possible title.
Three of the movie's cast members, Tom Holland, Zendaya, and Jacob Batalon, ignited social media by sharing the first set photos from Spider-Man 3, and teasing fans with their own ideas about what the title might be. The first movie was called Homecoming, the second was Far From Home, and now the third is expected to feature another spin on the theme.
But it's probably not one of the ones they shared on their IG accounts.
Each of the cast took to Instagram to share the "news."
Holland shared a set photo of the trio, which included a mock-up title card for one potential, 80s inflected title (Spider-Man: Phone Home), then Zendaya did the same, but her title had a 90s-slang kinda feel (Spider-Man: Home Slice), and Batalon's casts the project in a very different, Fatal Attraction sort of light (Spider-Man: Home Wrecker).
As usual, social media took it all in stride.
Zendaya, Tom and Jacob really woke up and chose violence #SpiderMan3 pic.twitter.com/Jtkn1NDBGv

— giuls ◟̽◞̽ (@Giuls2828) February 24, 2021
Obviously, the cast was having some fun, and playing up the constant breathless rumors that have been swirling around this movie, and the MCU in general, for years now.
Unfortunately, there's no real word on what the actual title might be. But with this clearly coordinated social media goof, some real news must be on the horizon. Maybe even a teaser?
We're dying to find out what's in store for us with the multiverse, and everything else, in Spider-Man 3: Homey Don't Play That!