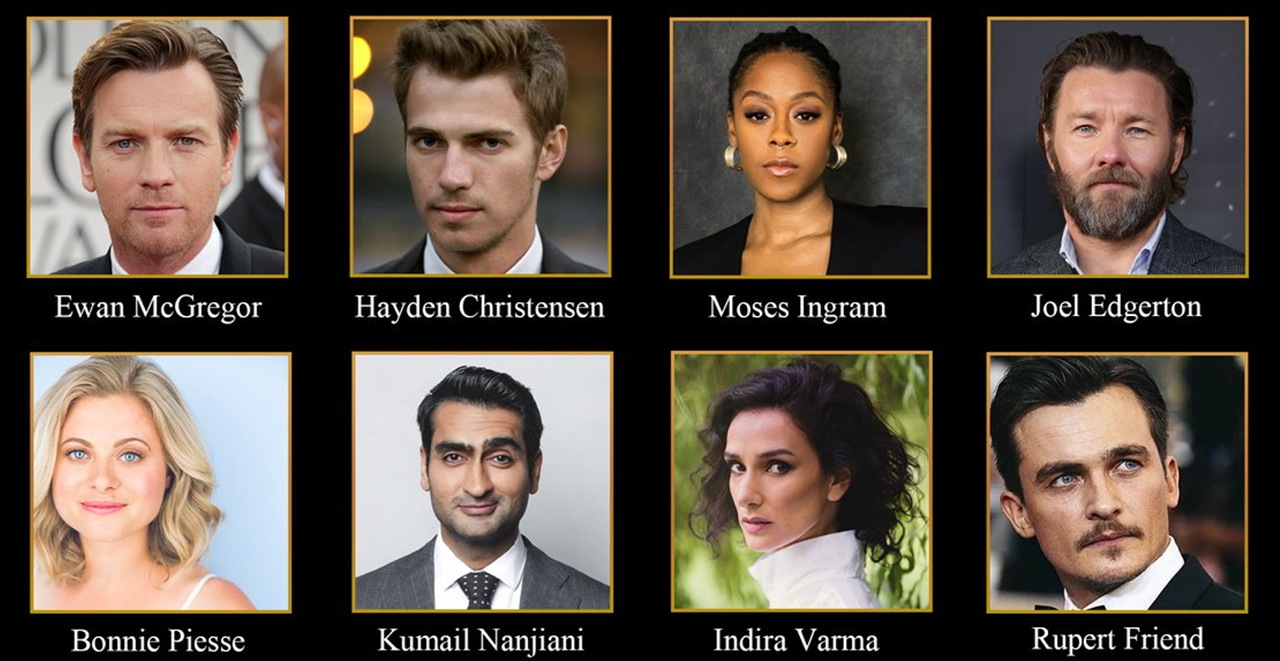 Credit: Twitter/disneyplus
We finally have some long-anticipated news on the "Star Wars: Obi-Wan Kenobi" front, as Disney, has a couple of major announcements. The first is the show is set to begin production soon, and we now have a (brief) synopsis! The second is the full cast announcement, and it is FULL of stars.
If you've been under a "Mandalorian"-sized rock and aren't aware, Disney+ is capitalizing on the standout Star Wars show by releasing a whooooole bunch more. But one project seems the most tantalizing, and that's the "Star Wars: Obi-Wan Kenobi" miniseries. Ewan McGregor is returning to the Jedi role he has been yearning for, and Hayden Christensen is returning as young Darth Vader.
In terms of other casting news, we already knew Game of Thrones alum Indira Varma was joining the show, but now we know it will also feature Kumail Nanjiani, the rising comedian who will be in Marvel's "The Eternals." His role will probably be more along those lines than the outstanding comedic performances we're accustomed to (he was truly great in Silicon Valley on HBO).
Moses Ingram from "The Queen's Gambit" was another big reveal, along with Rupert Friend, O'Shea Jackson Jr., Sung Kang, Simone Kessel, and Benny Safdie. Joel Edgerton is also returning, presumably as young Owen again.
Production begins soon on Obi-Wan Kenobi, a special event series coming to #DisneyPlus. pic.twitter.com/GH3JBZxZDh

— Disney+ (@disneyplus) March 29, 2021
Not only do we get some killer cast news, but we also have our first small snippet of plot detail; the series will be taking 10 years after the events in the Revenge of the Sith. A full decade after Kenobi and Anakin's infamous duel, the duo will again come face to face (but not for the last time!).
"The new series will take place a decade after the "dramatic events of 'Star Wars: Revenge of the Sith' where Kenobi faced his greatest defeat, the downfall and corruption of his best friend and Jedi apprentice, Anakin Skywalker turned evil Sith Lord Darth Vader."
So everyone will be a little older, a little more jaded, and a little bit closer to "A New Hope." I cannot wait for this series, as everything "Star Wars" is better with Vader as a central figure.
This comes with just enough of the good parts of the prequels (McGregor) and will hopefully be balanced with all the good stuff we've seen from a Star Wars live-action TV show (The Mandalorian).
Fans have high hopes for this miniseries, and the force is definitely strong with a banger cast like this.