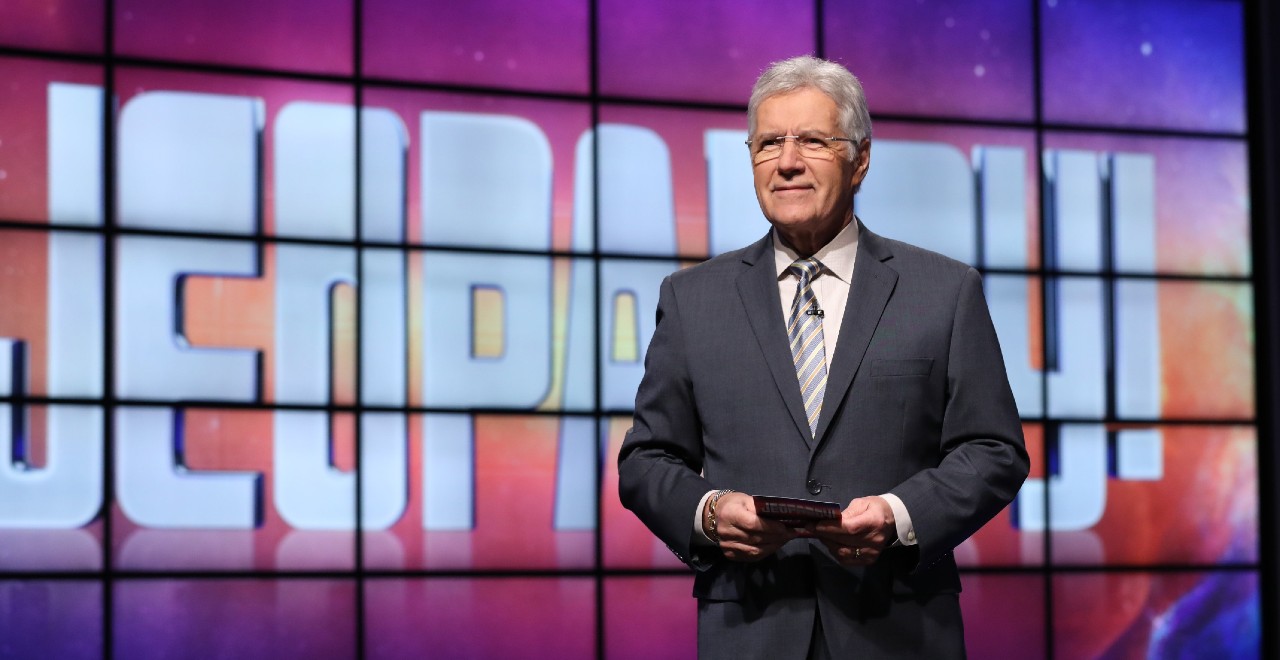 Credit: Twitter/Jeopardy
Sony executives bungled the "Jeopardy!" decision in the worst way possible. While a summer of guest hosts was fun, apparently the fix was in the entire time as the man leading the search, executive producer Mike Richards, picked himself to take over Alex Trebek's role.
Fans were furious. And now, Richards finds himself in hot water for insensitive remarks he made on some podcasts and some lingering sexual harassment lawsuits filed against shows he was leading at the time. Richards eventually stepped down and the search continues, despite more support for LeVar Burton.
Last year when the host of Good Morning America asked Trebek who his replacement would be he said he often joked with the audience about Betty White. "Because they want somebody younger, somebody funnier," he said.
Jeopardy has already secured a female host with the selection of Mayim Bialik, but in a recently resurfaced interview Trebek names a woman he'd like to see take over the show:
Before he passed away, Alex Trebek was asked by @HarveyLevinTMZ to name a woman he would want to replace him as host of @Jeopardy.

Alex suggested @thelauracoates…why hasn't she gotten a chance to guest host? pic.twitter.com/yCrPlLuF0B

— Yashar Ali 🐘 (@yashar) March 10, 2021
In 2018, TMZ's Harvey Levin was interviewing Trebek for his show "OBJECTified" and asked Trebek about his eventual replacement. He named Alex Faust, a play-by-play announcer for the NHL's Los Angeles Kings, TCM host Ben Mankiewicz, and CNN legal analyst Laura Coates.
At the time, Coates mentioned she was a huge fan of the show, and that she watched it with her parents growing up and now watches it with her kids. She said she was "incredibly honored" and humbled that Trebek thought she'd be a capable replacement to host her favorite game show ever.
One of my favorite #AlexTrebek quotes. #WednesdayWisdom pic.twitter.com/HNxFa1PUfv

— Laura Coates (@thelauracoates) August 19, 2021
It is a little weird that none of Trebek's choices were included in the guest-host-a-thon. Much of the defense of the Richards choice basically amounts to "no one knew who Trebek was when he became host" (terrible argument, the show is much more popular now) and "he makes the game the star instead of the host." While that one may carry more weight, all of Trebek's choices weren't huge celebrities, so they could've accomplished the same thing.
Richards has a history of working behind the scenes on game shows and basically seems like a guy who was determined to jump into a main hosting role, no matter the show. For something as beloved as Jeopardy, you'd think Sony would've been a little more careful with their choice to carry on Trebek's legacy.
LeVar Burton may have been the fan favorite, Ken Jennings may have been the most logical choice to pay tribute to the game and the history of the game, but Coates carried some endorsement from Trebek himself. All should've been given a shot, a real, unbiased shot, instead of ending up with a host who is reportedly a terror behind the scenes.