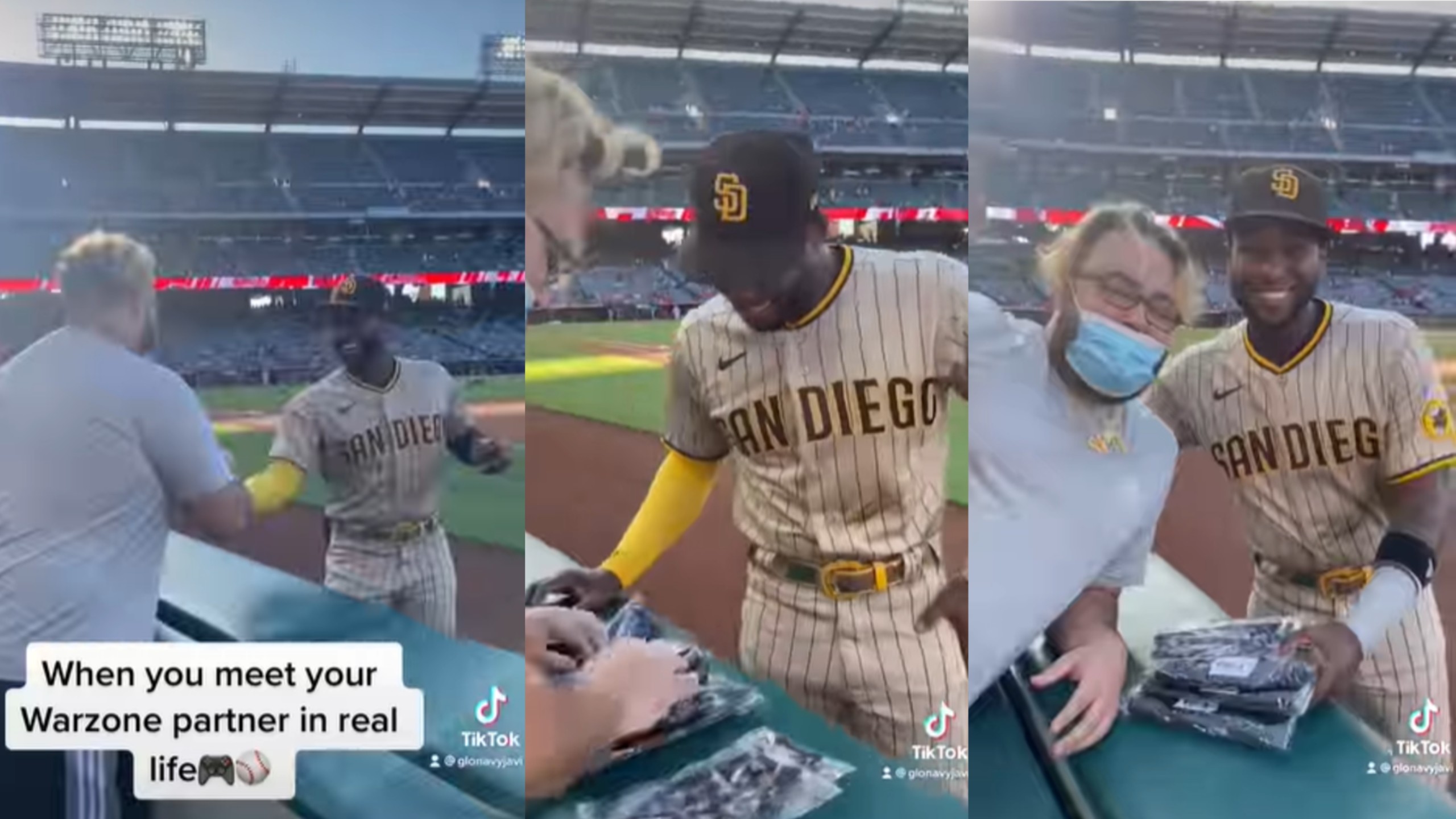 Credit: Instagram/@glonavijavi
Video games have become a source of joy for many, and we've seen some amazing online gaming friendships blossom over the years.  Local multiplayer is pretty much a thing of the past and you're not just limited to your circle of friends anymore.  Online gaming has opened up a world of possibilities, and it's crazy to think that your ride or die Warzone teammate could turn out to be a professional baseball player.
In an Instagram post that has since gone viral, Call of Duty player Javi Aguirre went to a San Diego Padres game to meet his Warzone teammate.  I don't think anyone expected that teammate to be Padres shortstop Jurickson Profar.
Profar just came trotting down the field to greet him with a high five.  Aguirre also had some merch to give to Profar and the two took a photo together.  It's just such a chill moment and it looks like these guys have been friends for years.  Video games have the power to connect people, and hopefully, we'll see more wholesome stuff like this in the future.  It has also set a precedent for all future Warzone players, as I'm sure everyone is now going to be questioning their teammates to find out if they're famous.
It's no secret that celebrities play video games.  The Dad Gaming has had some epic sports celebrity crossovers including a 1v1 Rocket League match featuring New England Patriots Cody Davis against The Dad's Joel Willis and a Mario Kart charity event for A Kid Again featuring NASCAR's Jesse Iwuji.
If you're looking for teammates (can't promise they're all celebrities) to squad up with, feel free to join The Dad Gaming – Call of Duty!