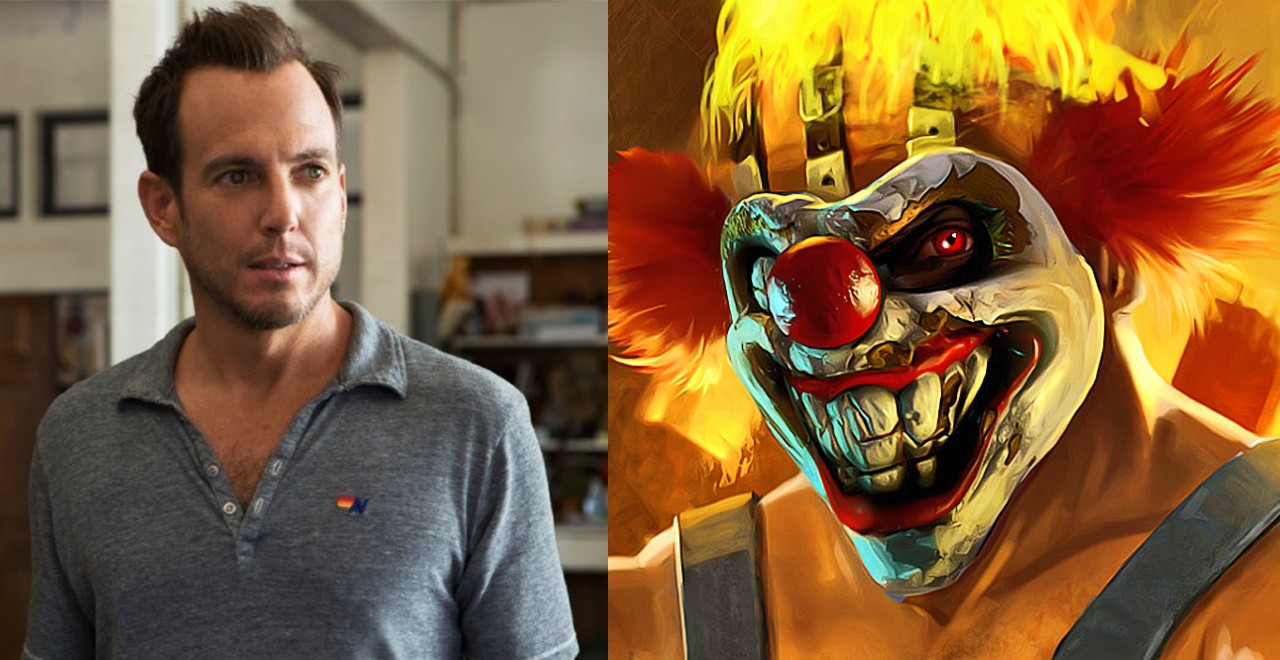 Credit: Netflix/Sony
The live-action video game adaptations just keep on coming as rumors swirl around casting for the 'Twisted Metal' TV series that has been in the works for a couple of years now.
In 2019, it was announced that a TV series based on Playstation's popular franchise 'Twisted Metal' was in development at Sony Pictures Entertainment. No major details about the project have been revealed since then, but a new report from The Illuminerdi sheds some light on the show, revealing new plot details and word of Will Arnett's (Arrested Development) involvement.
According to the article, the upcoming Twisted Metal series is described as a "high-octane action comedy" and the story will follow "an outsider trying to better his own life. Rather than competing in a tournament where the winner gets their biggest wish granted, the protagonist instead has to deliver a mysterious package across a post-apocalyptic wasteland alongside a trigger-happy car thief. On the road, the outsider must face marauders with vehicles capable of intense destruction, along with other open road dangers and a crazy clown with a recognizable ice cream truck."
The report also states that Will Arnett has been "confirmed" for a cameo voiceover role as Sweet Tooth, the homicidal clown with a flaming head (and recognizable ice cream truck). I love Will Arnett, so I'm 100% on board with this if it's real.
It'll be interesting to see if the game can make the jump to live-action. I know some of the games had live-action cutscenes, but they were pretty terrible. There's definitely potential to tell a great story if done right. Plus, seeing the whole thing from the perspective of an outsider allows it to have one focused story, as opposed to trying to cover all of the Twisted Metal characters. My guess is that they will just show up during each of the episodes to cause some mayhem, and fans can geek out seeing their favorite characters. It's so crazy it just might work.
I grew up on Twisted Metal and honestly, I don't remember the graphics looking as bad as the trailer for Twisted Metal 2 (my favorite) up above. I just thought it was the coolest thing as a kid, but now it hurts my eyes to stare at it.
In loads of other video game adaptation casting news, Jason Momoa was reportedly cast as Knuckles in Sonic the Hedgehog 2, HBO's 'The Last of Us' series announced that it found Joel & Ellie and Jack Black was confirmed to be joining the Borderlands film as the voice of Claptrap.