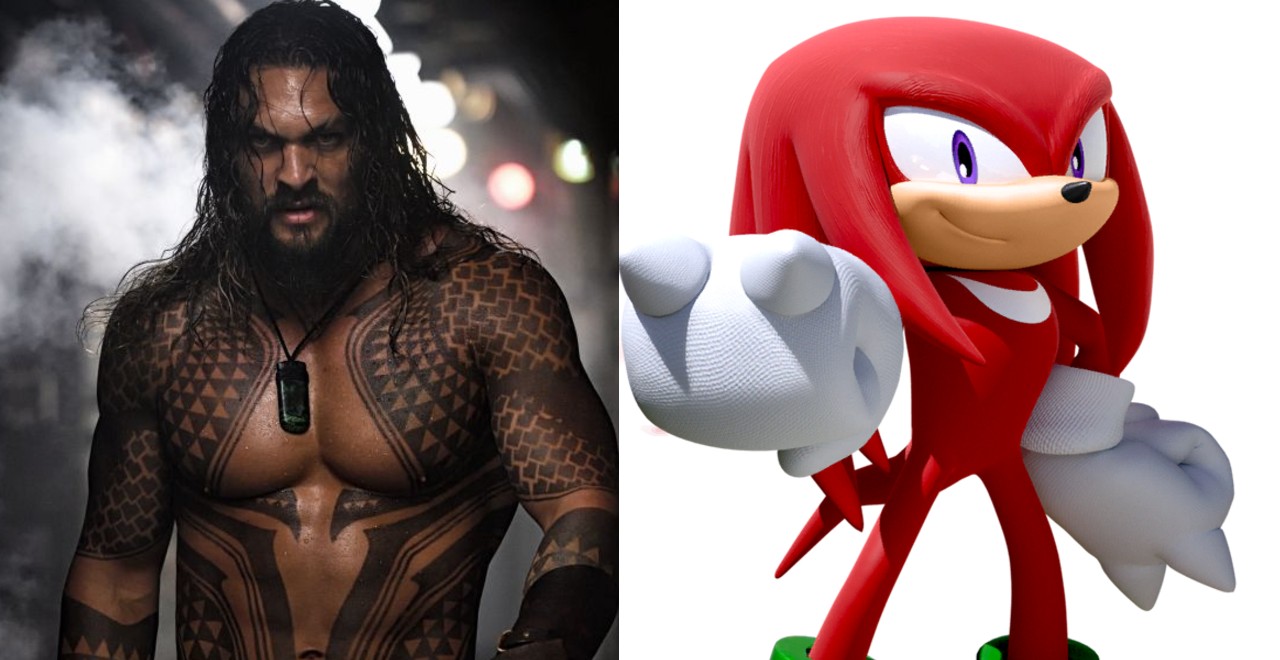 Credit: Warner Bros/Sega
The Sonic the Hedgehog sequel continues to gather steam as it looks like another high-profile actor could potentially join the film's already star-studded cast. And don't forget that Jim Carrey won a "best villain" award for his performance in the first film so the more heavy hitters the better!
According to TheIlluminerdi, Aquaman star Jason Momoa has been officially offered the role of voicing Knuckles in the next Sonic film. Their sources say Paramount has put the ball in his court and that he just needs to make a decision at this point. We haven't heard an official statement from Momoa or Paramount Pictures yet, so as always, take this all with a grain of salt.
Knuckles made his big debut back in 1994's Sonic the Hedgehog 3 on the Sega Genesis and quickly became a fan favorite. The clan he comes from is called the Echidna, and we got to see a little bit of them at the start of the first Sonic film. I'm sure everyone's pleased to know that the next installment won't waste any time putting the character in the spotlight.
Personally, I really hope Momoa takes the role. His deep and stoic voice would suit Knuckles, who is a character that's known for his determination and seriousness. I think he'd be a great juxtaposition to Ben Schwartz's peppy Sonic, and I can already picture the hilarious banter between the two.
Groundbreaking. Thought provoking. Extremely obvious. Presenting the official title of the #SonicMovie sequel: Sonic the Hedgehog 2! Catch #SonicMovie2 in theatres in 2022. pic.twitter.com/SlVk7fakp3

— Sonic the Hedgehog (@SonicMovie) February 10, 2021
Any guesses as to who will voice Tails?
Sonic the Hedgehog 2 is scheduled to release on April 8th, 2022