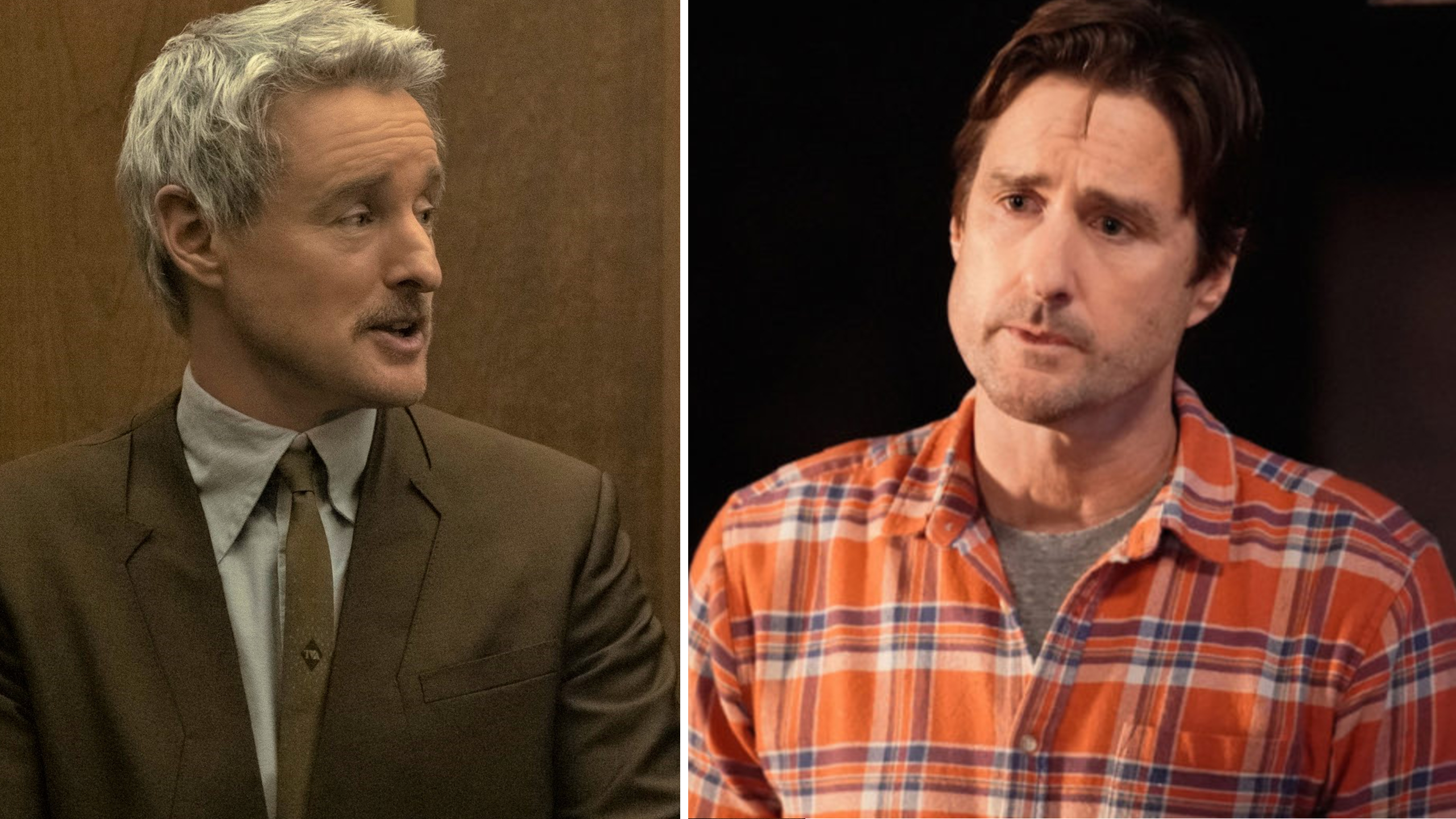 Credit: Disney+/Warner Bros
There was a time when you couldn't watch a comedy without seeing one of the Wilson brothers in it. Any funny movie from 2001 to 2007 had either Owen or Luke Wilson as a lead actor (don't look this up, we didn't research it). Now the brothers have moved on to a different medium, both starring in comic book superhero TV shows. In an adorable happenstance, they both lived together while making them.
Luke Wilson had a role on DC's Stargirl on the WB and HBO Max, while Owen Wilson joined the MCU with on Loki. Once competing for laughs, the brothers now are divided by comic book universes. Wilson (Luke) told reporters that he enjoyed living with Wilson (Owen) while the two worked at the same time in Atlanta, but couldn't help taking some digs at his bro's show.
"I don't know if you've ever lived with anybody in the Marvel Universe but odd people, very very odd," he joked. "I never did understand the plot of Loki, even though I had it explained to me a number of times."
Luke Wilson gets nostalgic talking about his first film "Bottle Rocket" and what it was like living with his brother and co-star, Owen Wilson ❤️ pic.twitter.com/v5eIem0Kpz

— The Talk (@TheTalkCBS) August 5, 2021
Luke and Owen became roommates for more than a month while the two were filming. "It was actually really fun," he said. "It was funny for me to be working for DC, and then Owen was playing that character on Loki. I know he really enjoyed working on that. And like me, he had not worked on a superhero project but I know he had a great time."
He jokes about their "sibling rivalry", but said ultimately it was really fun to get to live together. "We hadn't done that in a long time…to be on location in the same town, living in the same house was a lot of fun."
That…actually sounds like a pretty entertaining movie I'd watch. Two older actors reignite a sibling rivalry while under the same roof filming competing superhero projects. As the "elevator pitch" would go, It's part Old School, part Wedding Crashers, plus twenty years, and a couple of capes. It sounds better than a Netflix original.