Want To Eat BBQ All Winter Long? Try These Winter Grilling Tips And Flavor Ideas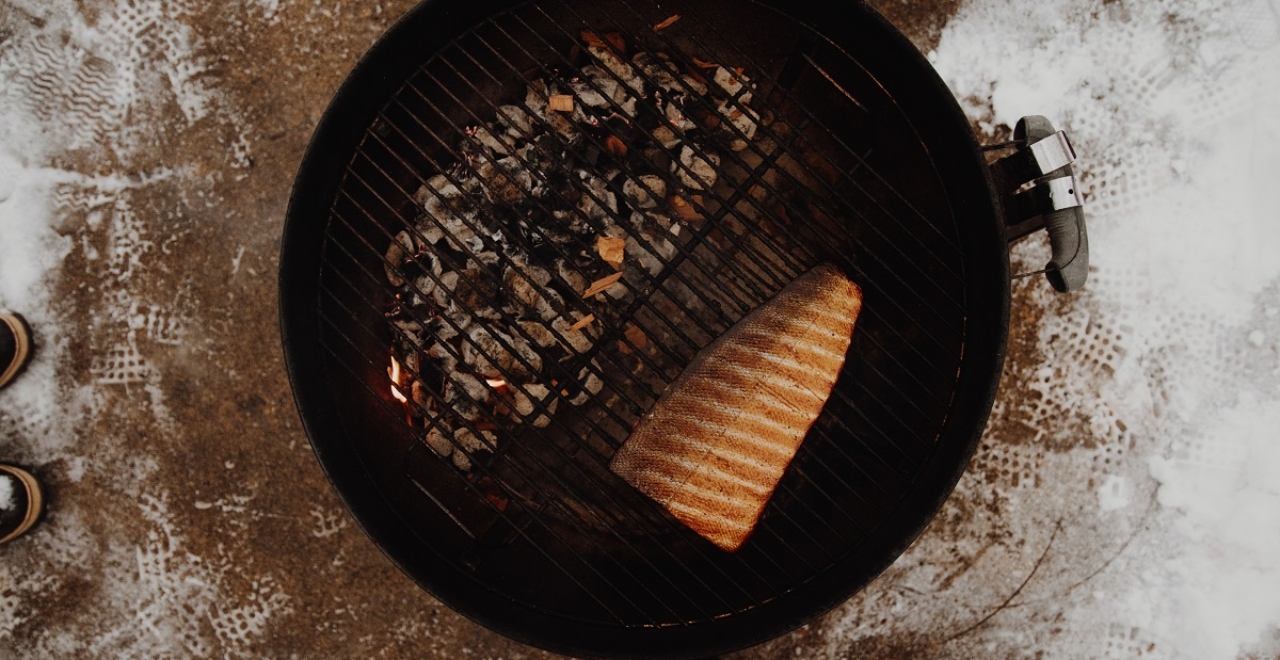 Football is almost over. The leaves are off the trees and (almost) off the lawn. You dug out the kids' warm clothes from the attic, have Die Hard on loop through the holidays (and beyond?), and have your Marvel movie marathons all lined up and ready to go. What now? It's winter, my dude. It's cold, blustery, and gray. For most men, that means it's time for chili and pot roast, soup, and meatloaf. You know. "Winter food." But, why? Why can't we grill and enjoy BBQ in the snow? Why can't we have "summer food" in January? Guys. We can. We just have to do a little prep.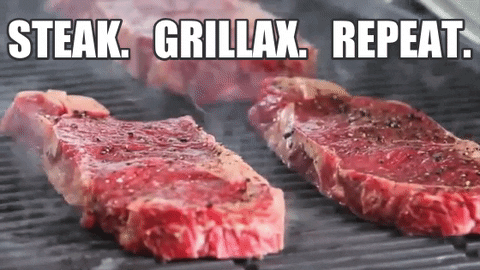 Some Winter BBQ Safety Tips
1. Don't try to grill inside – even in your garage.
Seriously. Grilling in any enclosed place is a bad idea. You can create carbon monoxide build-up and poison yourself and your family.
2. Dress warm, but not in flammable clothing.
Since you'll be outside, you're going to want to be warm. Remember, though, that you'll be hanging out over an open flame. Wear warm, fitted layers. Make especially sure that your sleeves aren't too loose or gloves too big. If you're scratching your head wondering if wool (not really) or polyester (kind of) are flammable then you may need to put more thought into your clothes.
3. Have extra fuel for grilling.
Because you're competing with colder temperatures (and probably more wind) than you do in the summer, it's going to be harder to keep your grill temperatures at acceptable levels. To do so will require more fuel. That goes for not just gas but also charcoal, wood, or anything else.
4. Consider a windbreak.
You'll obviously want to try to avoid grilling in a wind tunnel, as it'll make it more miserable for you and make you use even more fuel. Try setting up your grill station on the far side of your home, shed or garage so it stops the wind. If you're really invested in winter grilling, you could consider making a windbreak with PVC pipe and a tarp. Just keep in mind not to get too close to any structure. Even if you don't set your house/shed/wall on fire, you could still melt or warp siding.
5. Prep inside.
The key to withstanding and enjoying winter grilling? Do as much as safely possible inside the house. In order words: Prep your sauce or rub inside and apply it before you take things outside. If you add more as you go along, have it ready to go. And, for the love, don't wait until you're outside to start wrapping or chopping veggies.
The Winter BBQ Menu
With today's technology, there's really nothing off-limits or out of season. All those "summer foods" are still sitting at the grocery store, just waiting to be eaten up. But, just because you can, doesn't mean you should. There are tons of amazing foods with specifically fall and winter flavors. Why not experiment with some "new" flavors when you fire up your grill this winter? Just about any of these can be mixed and matched for a warm, winter-friendly, grill-made meal.
Winter BBQ Meats
Steaks
Chops
Turkey
Venison
Winter BBQ Veggies
Squash
Potatoes
Onions
Carrots
Beets
Corn
Eggplant
Zucchini
Lettuce
Sweet potato
Okra
Mushrooms
Grilling Fruit
Apples
Oranges
Pears
Cranberries
Persimmons
Melons
Pineapple
Pears
Avocado
Tomatoes
BBQ Seasonings
A note about seasonings: You'll never go wrong with garlic, salt, and pepper and those seasonings are never out of, well, season. There's something about the seasonings and flavors below, though, that are especially warm and winter-friendly.
Maple
Ginger
Cumin
Paprika
Brown Sugar
Cinnamon
Jerk
BBQ Recipes
Pulled pork mac and cheese
You can't go wrong with mac and cheese, but this recipe takes it a step further with pulled pork. It's a meal and a side dish, but above all, it's comfort food. It includes layers of melted cheese and noodles mixed with pulled pork that's baked together. Then it's topped off with breadcrumbs, more cheese (obviously), and BBQ sauce.
BBQ short rib chipotle fondue
If you're planning on having a dinner party anytime soon, this is the recipe that will steal the show. Fondue is fundamentally the most fun form of food. Between the dunking and the explosion of cheesy flavors, you can't go wrong. So grab some short ribs and season them in chipotle sauce to create a rich, cheesy, and super-flavored sauce that'll make dinner easy and hearty.
BBQ Chicken and Apple Bread Pudding
If you're looking for a sweet and savory meal you've come to the right place. First, bake your cornbread. Then cube your cornbread and add your chicken, cheese, and apples to the dish. Pour your egg mixture over the combination and put it back in the oven to bake. After about 30 minutes your unique bread pudding will be ready. Just don't forget the barbeque sauce!
For this recipe, you'll need one package of cornbread/muffin mix, butter, sweet onion, barbeque sauce, cooked chicken, eggs, half and half cream, salt and pepper, Monterey jack cheese, a green apple, and chives.