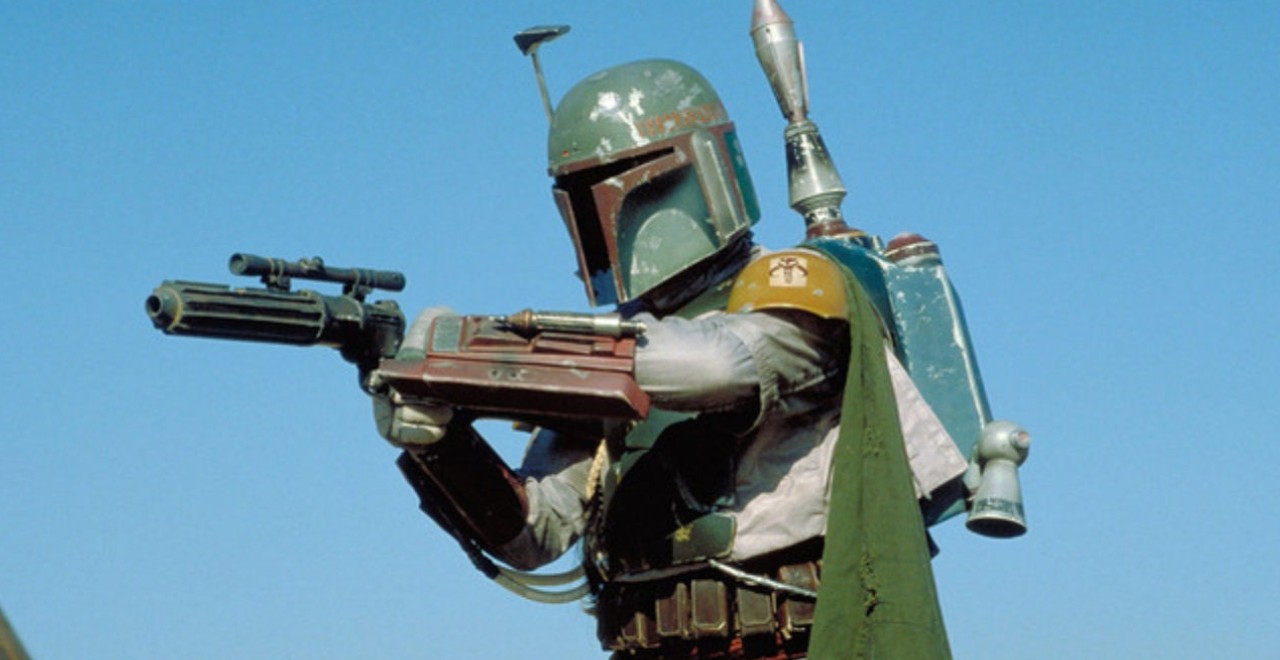 Credit: Lucasfilm
'The Mandalorian' on Disney+ has been a monster success for the new-ish streamer, and now we're getting our first spin-off. According to Deadline, a long-rumored Boba Fett miniseries is in development for Disney and could start filming as soon as later this month.
The Mandalorian is legitimately the best Star Wars live-action content since the original trilogy (live-action caveat added to recognize those who think, perhaps rightly so, the animated 'Clone Wars' show is even better). Even people who don't watch the show are aware of it, thanks to Baby Yoda taking over the internet. And a long-beloved Star Wars character, Boba Fett, reportedly the character played by Temuera Morrison (he played Jango Fett in the prequels) who appeared at the end of the season 2 premiere, apparently survived his fate in 'Return of the Jedi.'
The second season of The Mandalorian should give us more insight slash backstory to what really happened to Fett, or that could be left to the miniseries they are working on. Disney had first announced plans for a Boba Fett project years ago after they took control of the intellectual property. It was around the same time they announced plans for a Han Solo origin story/prequel stand-alone movie, and after that struggled at the box office (I will still defend this film, it was fun), the plans for the Fett project were temporarily shelved.
The Mandalorian's first spin-off TV show could be about Boba Fett https://t.co/cIUCEmTNiQ

— Technophon (@TechnophonTB) November 6, 2020
Disney's CEO Bob Iger had said there could be spinoffs coming from 'The Mandalorian', so it might be Morrison who plays Fett in the miniseries. It also won't be the first Star Wars miniseries for the streamer, who already had an Obi-Wan miniseries in production (starring Ewan McGregor, reprising his role from the prequels).
Disney+ is going to bring us a lot more Star Wars content, but let's hope more of it is like 'The Mandalorian', and less like 'The Rise of Skywalker'.