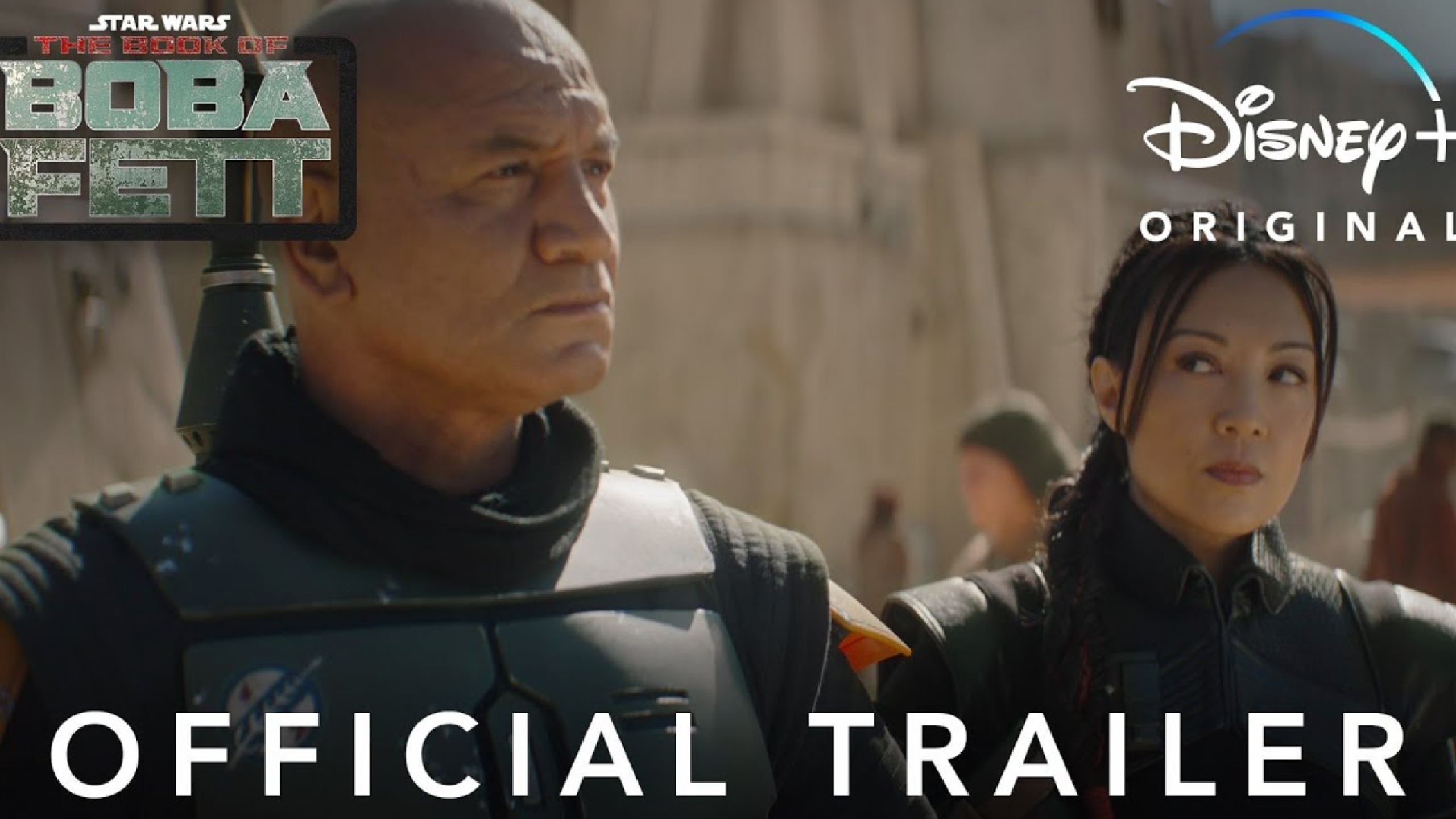 Credit: YouTube/Star Wars
It's a big day for Star Wars fans as we have our first official trailer for the upcoming Book of Boba Fett. Everyone's favorite bounty hunter is back and looking to take over the underworld he was part of in the movies. We left Fett off in The Mandalorian credits scene taking the throne once occupied by his boss, Jabba The Hutt, and the trailer gives us a glimpse of how heavy lies the crown (or helmet, in his case).
Temuera Morrison's Fett and Ming-Na Wen's Fennec Shand pick right up where they left off in the Disney+ breakout hit and start charting their own path through the galaxy's underworld. As he says in the trailer, Jabba ruled his empire through fear, and Fett wants to rule through respect (you gotta respect anyone who can kick as much ass as Fett did in The Mandalorian).
This is the first big swing for Disney+ after the universally loved debut series that was The Mandalorian. A spin-off makes sense, and how well it is pulled off will either get Star Wars fans *very* excited for the upcoming live-action Obi-Wan and Ashoka shows, or will have them tempering expectations.
The Book of Boba Fett trailer has sort of a Godfather feel to it, as Fett tries to establish himself as the new crime lord of the underworld and reconnect with some of his former allies (or enemies) from his days working with Jabba.
Boba Fett was always one of the coolest Star Wars characters, despite being given next to nothing to work with during the original trilogy. The backstory thrust upon the galaxy's favorite bounty hunter in the prequels was loathed. All the character had to go on was a barely-seen (but well done!) animated debut in the Star Wars Holiday Special and mostly background work in the original trilogy.
Fett got to shine in a few episodes of Mandalorian and now his character will get the first full look we've ever had.
The Book of Boba Fett debuts on Disney+ on December 29th.