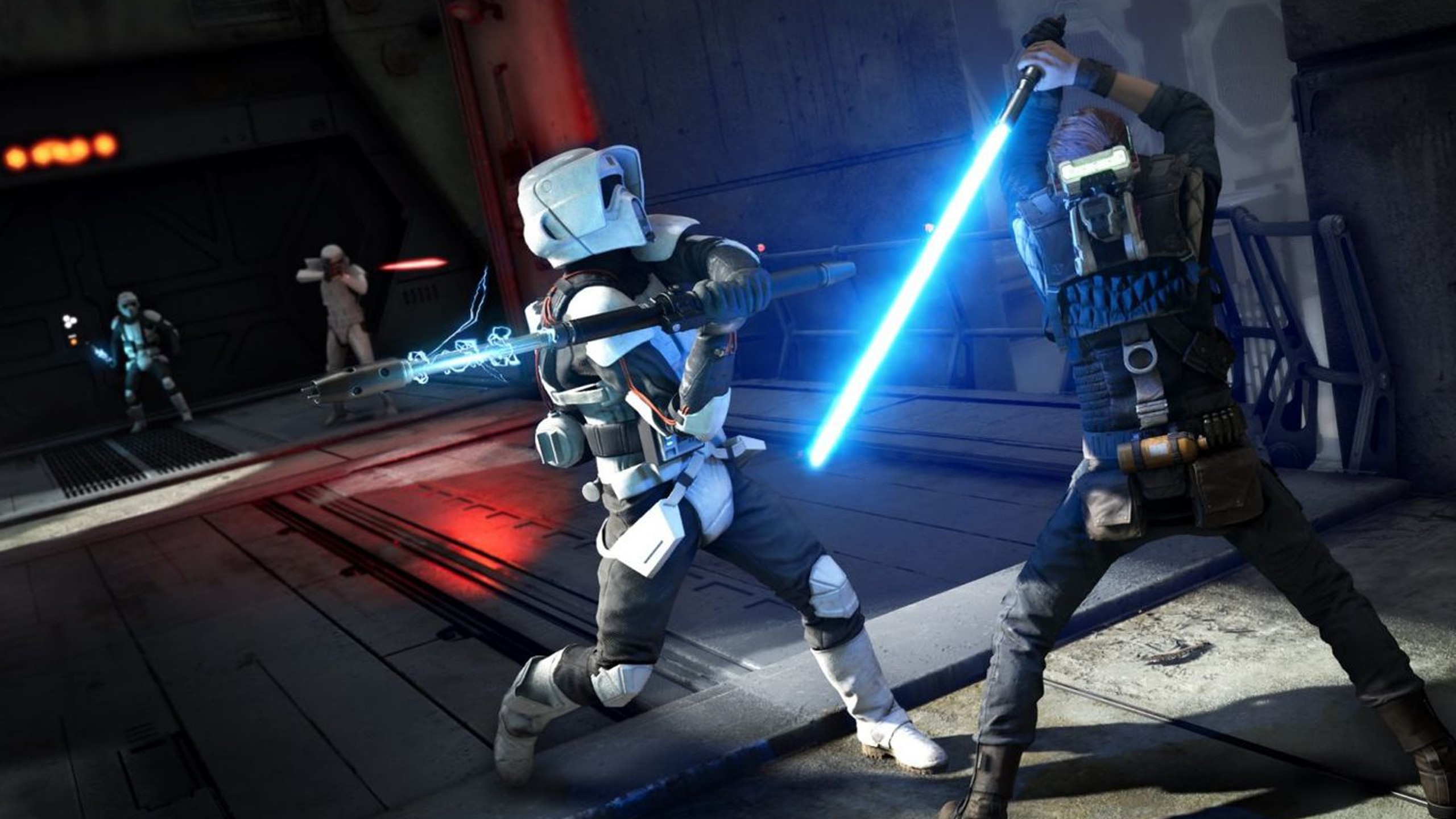 Credit: Electronic Arts
Rumors surrounding a new Star Wars video game have been circulating for months now.  We've heard reports that LucasFilm Games and Ubisoft are teaming up for a new open-world Star Wars game, The Mandalorian reportedly has a video game in development, and we're still waiting on the inevitable Star Wars Jedi: Fallen Order sequel.  Lucky for us, it looks like we could finally be finding out what this new game is sooner rather than later.  It might even end up being one of the ones previously mentioned.
On Twitter, Disney revealed that every Tuesday for the next twelve weeks, a new Star Wars product will be revealed.  The "Bring Home the Bounty" publishing campaign as they have dubbed it will "debut new Star Wars toys, collectibles, books, apparel, and more each week through the end of the year."
This fall, #BringHometheBounty! Check out new #StarWars inspired products and head over to https://t.co/1R3NTZ9xun to discover new launches every Tuesday. https://t.co/4NPCrEK4ad pic.twitter.com/gvWGDFkTQs

— Star Wars (@starwars) October 12, 2021
If you head on over to the official website, you can see some of the merchandise revealed which includes Mandalorian-inspired shoes from Crocs (anyone would look awesome cutting the lawn in those) and an assortment of POP! figures.  Along with these, there is an image teasing what will be announced each week.  Some of the icons are just characters from the franchise, but the one in question is Week 10, which looks like a game controller.  I mean, it seems pretty obvious anyway.  Everyone assumes it will be the day we hopefully get a trailer or something to whet our appetites for this brand-new Star Wars adventure.  If it just ends up being a Star Wars-themed game controller though, I think everyone will flip out, and not in a good way.
Regardless, there is plenty to look forward to in the coming weeks for Star Wars fans, and we'll be sure to keep our eyes peeled for any major announcements.  In the meantime, feel free to check out our list of the Top 10 Star Wars Games of All Time, as voted by The Dad Gaming Facebook community group.  It's a pretty solid list I must say.