'Sleep It Away,' Adam Sandler's New Music Video About Lockdown Laziness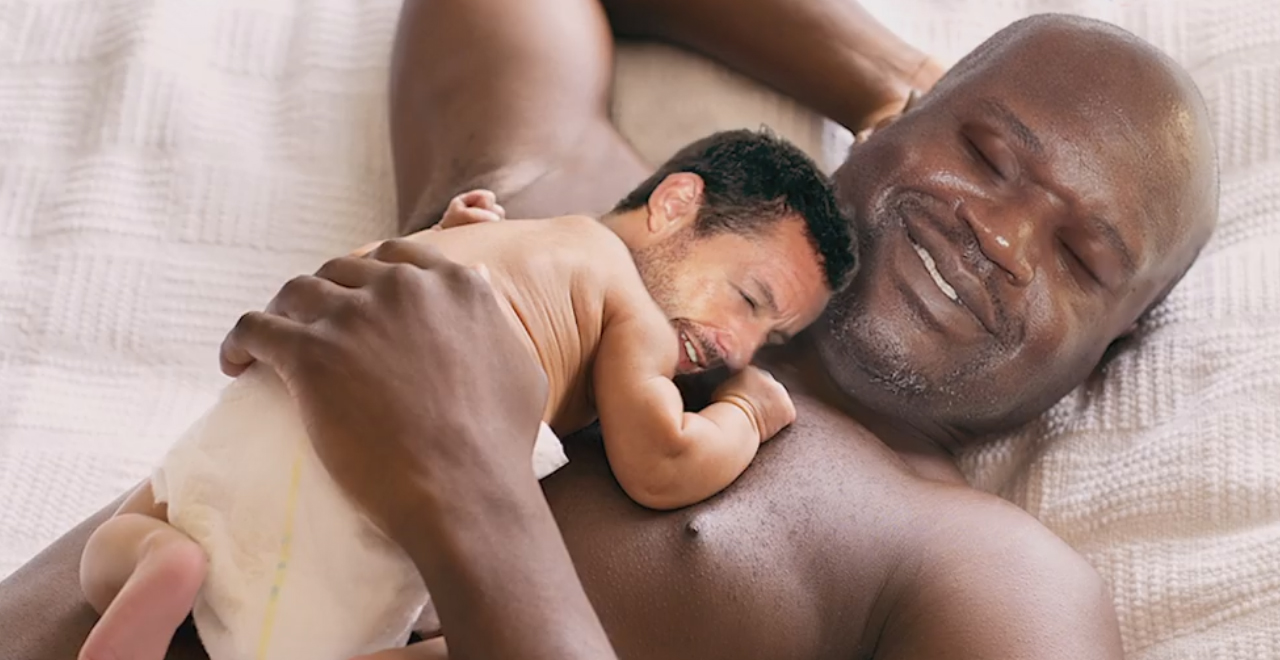 Some people are taking advantage of all the quarantine-based free time. They're finishing long-gestating DIY projects, getting started on that novel they always planned to write, learning a new language, taking up the guitar, even just finally binge-watching The Sopranos for free.
Other people are napping.
Adam Sandler, one of the biggest movie stars and successful comedians of all time, is sort of doing both.
First, he performed a funny and touching "Quarantine Song." Then he starred in a PSA with Jimmy Fallon called, "Don't Touch Grandma" A few weeks ago, Sandler appeared with Pete Davidson in a quarantine music video called "Stuck at Home." Now Sandler is back with a video of his own. It's all about being lazy during the lockdown.
The song is short and sweet, a mere minute and fifteen seconds, and it focuses on the superstar's daily routine. He gets up, stretches, and goes back to bed. He makes some toast and goes back to bed. He takes a shower and sleeps on the bathroom tile. He gets dressed and naps on the couch.
And then he has a bizarre dream that features Shaq and an alien that looks suspiciously like Sandler's friend Rob Schneider before he speculates about what will happen when the pandemic is over and the quarantine is lifted. (It involves people fucking on his block.)
Of course, just because the quarantine is over doesn't mean Sandler is going to suddenly become active again. There's a documentary he needs to finish!
Check out the hilarious video here: