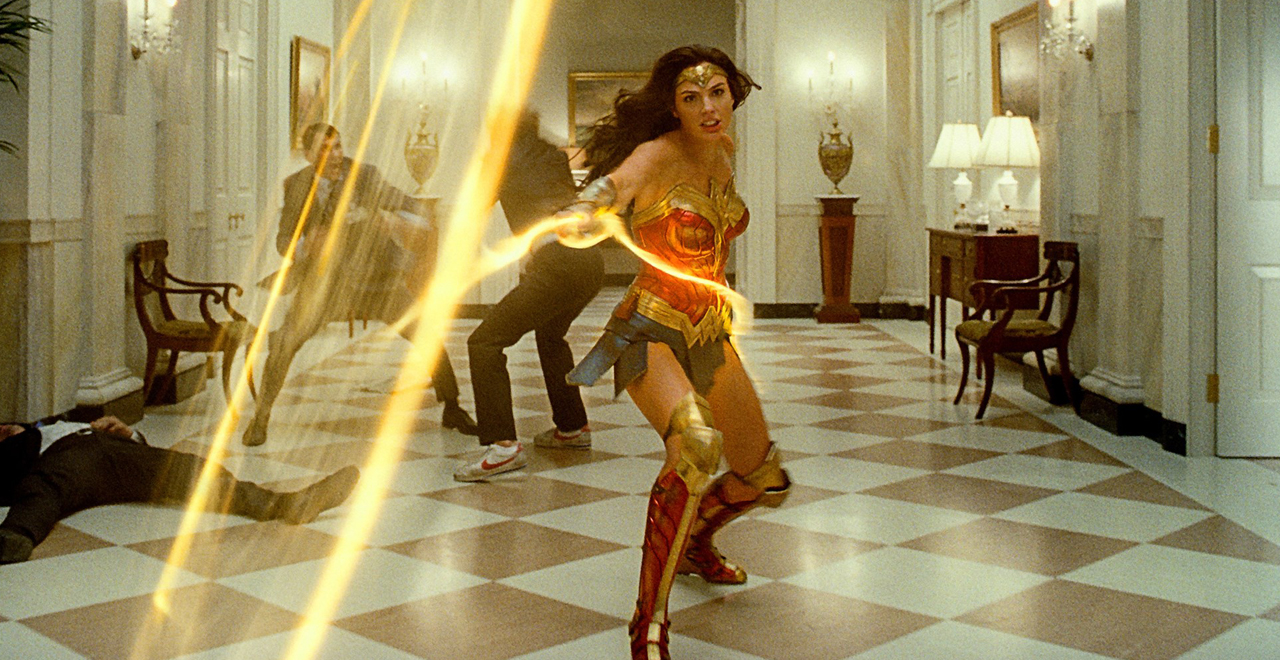 Credit: Warner Bros. Pictures
Thanks to the pandemic, 2020 has had a dearth of blockbuster movies. Almost every highly-anticipated and big-budget movie has been delayed as theaters have been shut down since spring. The lone exception was Christopher Nolan's time-travel action flick, Tenet, which made it to theaters after being pushed a few months from its original release, but didn't exactly light the box office on fire.
Everything else, including Marvel's Black Widow and Daniel Craig's (alleged) final Bond flick, No Time To Die, has been shelved until the studios decide if they want to wait until the world opens back up again or just bite the bullet and release their movies to streaming services. A few movies have gone straight to streaming, like Disney+'s Mulan, Spike Lee's Da 5 Bloods, Borat 2, and more.
But Wonder Woman 1984 is probably the biggest yet.
Warner Bros announced yesterday that DC's sequel to the 2017 Gal Gadot blockbuster will be releasing in theaters on Christmas Day – months after its planned summer release – and will simultaneously be available to HBO Max subscribers.
This is big news, and could reverberate way beyond the pandemic. Movie theaters – and the world – may never operate in quite the same way again, and HBO seems to be testing a potentially theater-free future with this strategy. They may also be hoping the movie makes a big splash and attracts more subscribers to their $14.99/month service, which, despite having HBO's brand, strong movie library, and peerless collection of original and syndicated content (from Sopranos and The Wire to Friends and The Big Bang Theory) still seems to be suffering from platform confusion (HBO Go, HBO Now, HBO Max, HBO WTF?) and a lot of streaming competition. (Not to mention the ongoing stalemate with Roku!)
A movie like WW84, which, like many superhero sequels, looks like a fun upgrade from the first movie's occasionally stodgy origin story, should attract a lot of attention, especially on Christmas Day when families are sitting around their pajamas. Sort of like every day in 2020, but with a Christmas tree!
Director Patty Jenkins posted the news on her Twitter account and suggested fans watch it whichever way they prefer – so long as they do it safely.
— Patty Jenkins (@PattyJenks) November 18, 2020
Regardless of what this means for the future of movies, movie theaters, streaming, and HBO Max, it definitely should make Christmas Day even more exciting, especially for movie lovers who've been dying for more silver screen superhero action. Everyone else can watch Pixar's Soul, which also premieres on Christmas Day, on Disney+.
It's a brave new world! Stay safe out there.