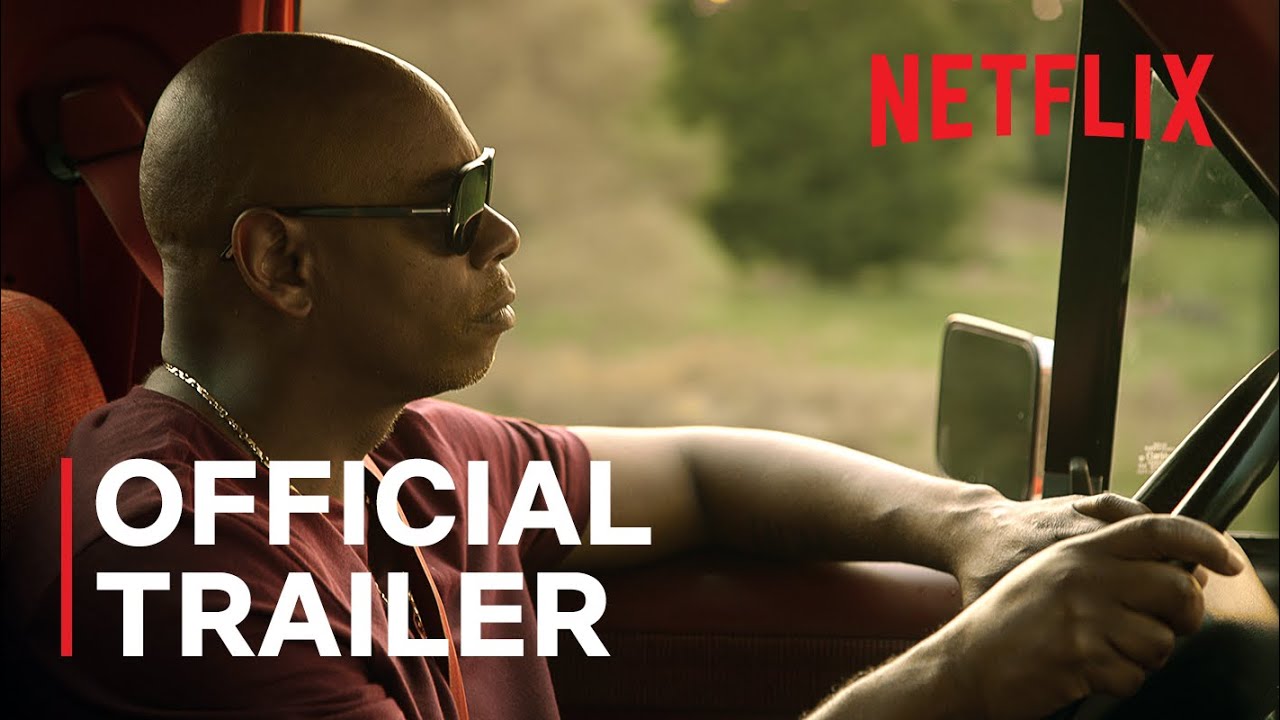 Dave Chappelle is one of the greatest stand-up comedians of all time and he's been in the middle of a prolific George Carlin-esque run of specials with Netflix. He's released five new specials over the past few years and the sixth, "The Closer", hits the streamer on October 5th. And for an end to an impressive body of work like that, you get Morgan Freeman to help promote it.
The trailer for "The Closer" shows Dave Chappelle driving down the road past some cornfields, perhaps evoking his current residence in rural Ohio. While he drives, deep in thought, you hear the narration of Morgan Freeman. Freeman is one of the great narrators of our time, so it's poignant as he breaks down all that must be going through Chappelle's mind ahead of this final special.
And it is very funny.
He starts off with a simple "This is Dave. He tells jokes for a living. Driving down these country roads is a lot like meditation. He's deep in thought." And then he talks about the pressure of closing this chapter, and what else he might have to say.
This is when Chappelle emphatically slams on the brakes…we won't spoil the rest unless you haven't watched it.
Stand-up trailers are hard to pull off, because they are usually just clipped jokes, shown out of context. When you don't want to tip your hand to the material and give away jokes before the show, you gotta do something else. This is why this works so well. Obviously, most comics aren't going to be able to get Morgan Freeman to do a cameo in their trailer, but Dave is Dave. So what you get is a pretty noteworthy reminder this is happening, and a funny interaction with Freeman, all without tipping the material from the special.
Netflix has made a huge mark in the stand-up comedy world, especially when it comes to locking down marquis stars like Chappelle and Jerry Seinfeld, along with the reruns of their iconic namesake shows.
Chappelle is in his prime when it comes to comedy. Three of his five Netflix specials won Emmys. His SNL hosting appearances were huge hits. He worked out a high-profile dispute with Comedy Central to get his show back on streaming services. And when a global pandemic shut down live entertainment, Chappelle turned a cornfield in Ohio into the hottest venue in stand-up comedy. A documentary about his summer shows is currently playing at film festivals, with a wider release surely in store.
This special closes a chapter, but it will be far from the last thing Chappelle has to say. "The Closer" debuts October 5th.