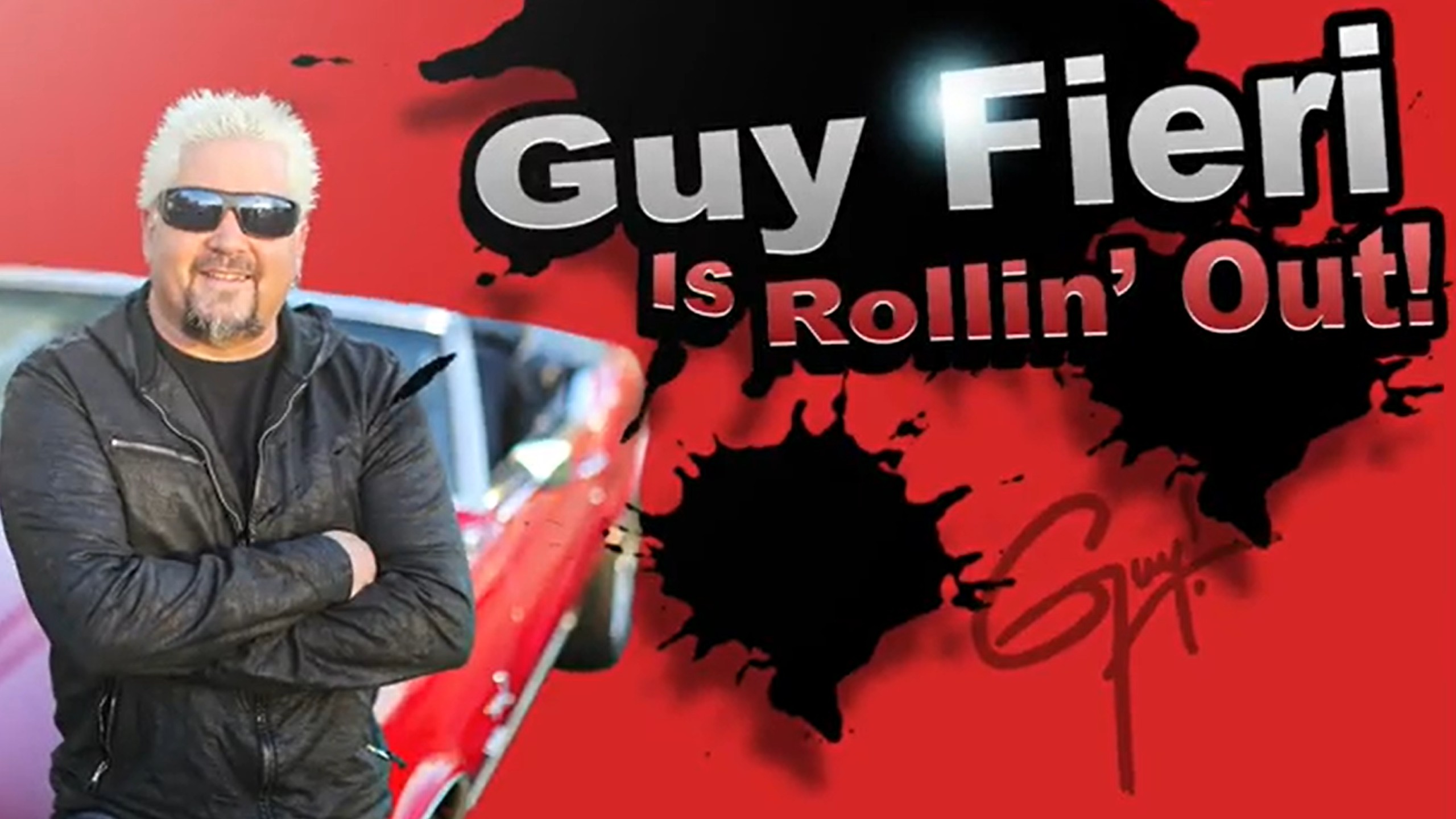 Credit: Twitter/GuyFieri
Super Smash Bros. Ultimate might have thought they just revealed their final character, but they would be wrong.
On Twitter, "The Mayor of Flavor Town" himself revealed in a shocking twist that he will be the final Super Smash Bros. Ultimate DLC character, not Sora from Kingdom Hearts. Check out his sweet intro below.
BREAKING: Super Smash Bros Ultimate announces final DLC character 🔥😂 #SmashBros pic.twitter.com/V3tNTdvrCs

— Guy Fieri (@GuyFieri) October 5, 2021
I know this is just a joke, but I don't want it to be. I seriously want this to happen. Could you imagine just annihilating opponents and knocking them off-screen while Fieri's character says things like "Holy moly, Stromboli!"? I could see his dash move being him jumping into his 1968 Chevrolet Camaro SS Convertible and cruising across the battlefield and running Pikachu over. THAT is the Smash Bros. game I want to play.
Celebrities and video games. Man, it gets me every time. If it's not Fieri, it's Brendan Fraser ignoring a fan while he plays Nintendo Switch. Maybe Fraser plays Smash Bros. I say we get him and Fieri into The Dad Gaming – Super Smash Bros Ultimate Facebook group. If Fieri's so confident with his skills that he wants his own character in the game, well, that's a guy I'd want on my team. While we're at it, we should also invite the dentist that offers free cleanings if you can beat him at Smash Bros. too. He seems like a solid choice as well.