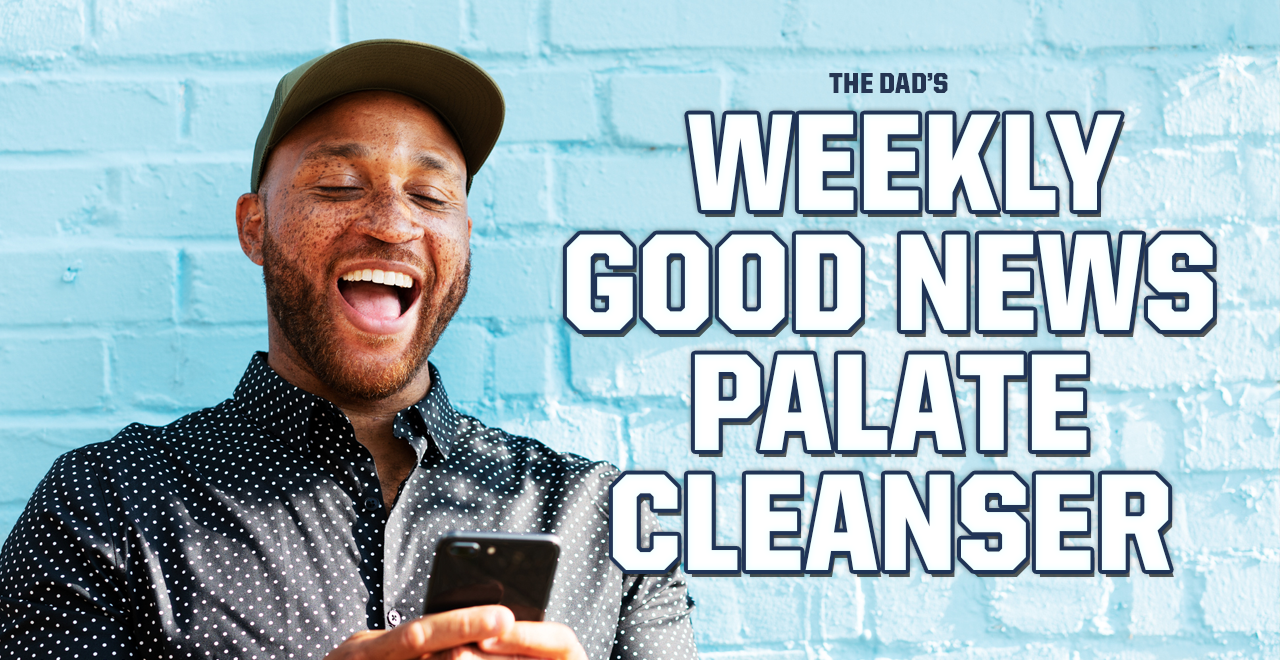 Credit: Getty/Tim Robberts
Each week it seems like the universe offers up a new, fresh heap of bullshit to wear us down. Wildfires, global pandemic, civil unrest. Kobe died in a helicopter crash and 2020 still managed to exceed our expectations.
So we've decided to wrap up each week with an offering of good, happy, uplifting, funny things you may have missed while burying your nose in worrisome line graphs.
Consider it a weekly good news palate cleanser.
Look! A baby bulldog running through bubbles!
A baby bulldog in a bubble storm ☔️
🎥: @Roadogsrescue#mydogiscutest pic.twitter.com/8dGnDPzFNs

— My Dog Is Cutest (@mydogiscutest) June 13, 2020
Did you hear about the 30 Rock reunion? Because there was totally a 30 Rock reunion!
Oh, and a Ghostbusters reunion too! They even sing the theme song together!
Hey, speaking of movies, you simply have not seen Alien until you've seen it with a micro-budget and 5-minute runtime!
Here's a deeply moving video where Pittsburgh Steelers running back James Conner surprises his dad with a new truck! No, YOU'RE crying!
Bought my pops a truck! He was hype 😂🙏🏽💪🏽 pic.twitter.com/QSrH2bdiTS

— James Conner (@JamesConner_) June 6, 2020
HOLOGRAM CHICKEN. REPEAT. HOLOGRAM CHICKEN. THIS IS NOT A DRILL.
Damn they got hologram chicken at the hypermarket 😳🍗 pic.twitter.com/cx7zd5y0uf

— 𝕱𝕽𝕰𝖄𝕵𝕬 (@Freyjihad) June 18, 2020
Did you see the guy playing "Africa" by Toto on freakin' TESLA COILS?? Unbelievably rad.
An early contender for Father of the Year right here!
My son got the spider man costume he's been wanting forever today. I held him up in various positions and then photoshopped myself out. Turned out pretty good! pic.twitter.com/aEqYEdSVhf

— Positive Jerry™ (@SuperSartre) June 5, 2020
And last but not least, we'd be remiss if we didn't alert you of the existence of a new Ben & Jerry's flavor with chips in it. That's right. CHIPS.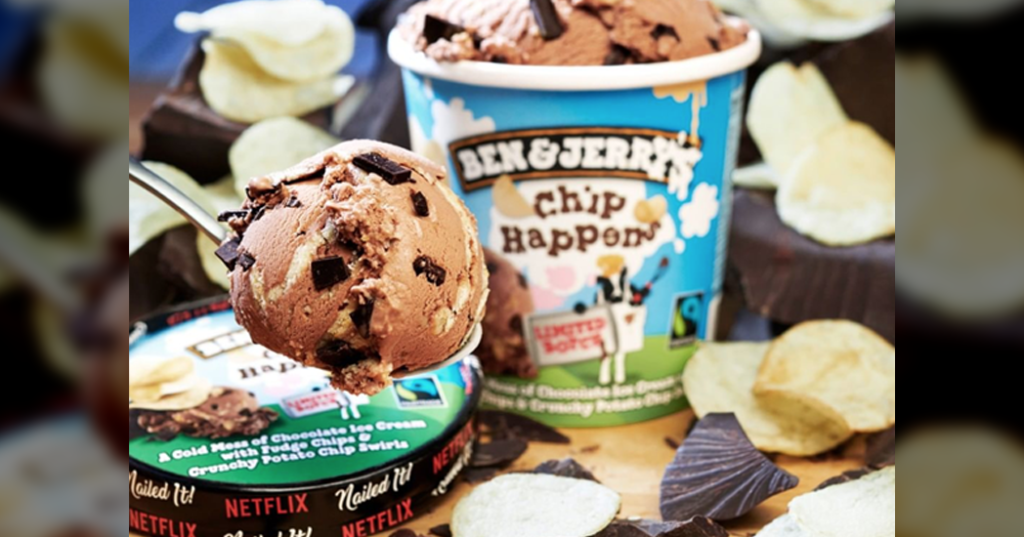 That about does it for this week's palate cleanser. We hope this provided momentary respite from the exasperation that was week 2 of June 2020. Stay healthy and safe and we'll see you back here with another palate cleanser for next weekend!